July 2021
Congratulations: Pierson Booher, AIA, Receives PBN 40 Under Forty Award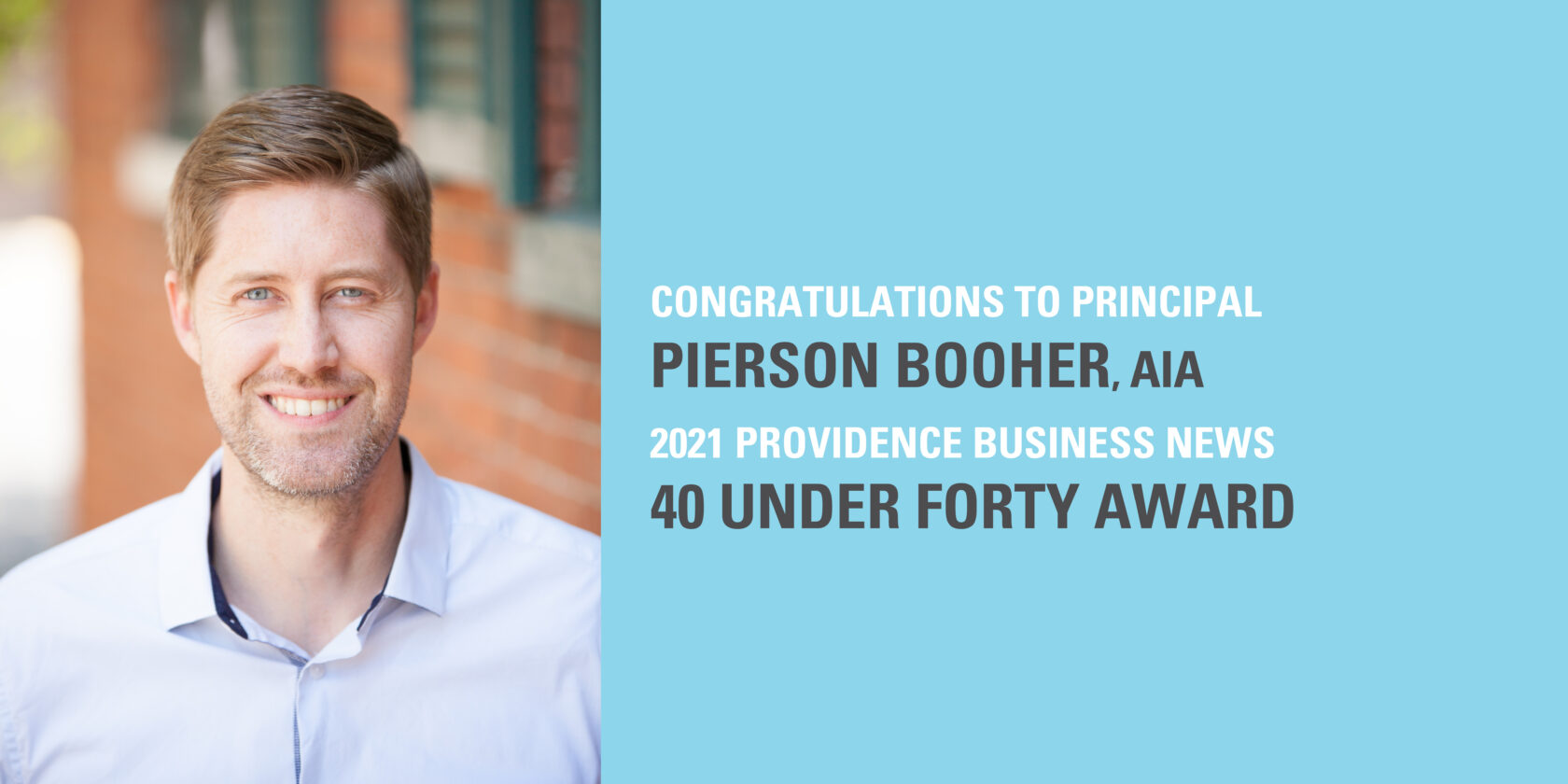 We are thrilled to announce that Principal Pierson Booher, AIA is a 2021 Providence Business News 40 Under Forty inductee! Honorees were selected based on their career successes and involvement within their communities. Among the winners chosen for the 2021 program are those who work in the nonprofit, education, pharmaceutical, architecture, retail, construction, architecture, finance, government, and health care sectors.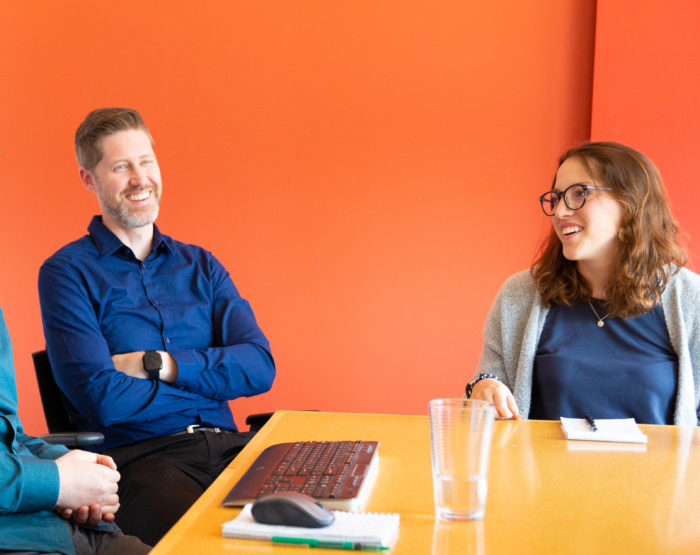 Through his work in Rhode Island, Connecticut, and Massachusetts, Pierson has advanced DBVW's historic preservation practice. His dedication to detail, thoughtfulness of execution, and terrific attitude have made him a leader in the field of historic preservation. For these reasons, as well as his leadership within the firm, Pierson was recently promoted to Principal and part owner at DBVW.
As a Principal at DBVW Architects, Pierson oversees complex historic preservation projects throughout New England, ranging from restoring historic stone buildings at Yale University to replacing slate roofs on mansions in Newport. As part of his work, he also coordinates large teams of designers and consultants to develop construction documents and provide support during the construction phase.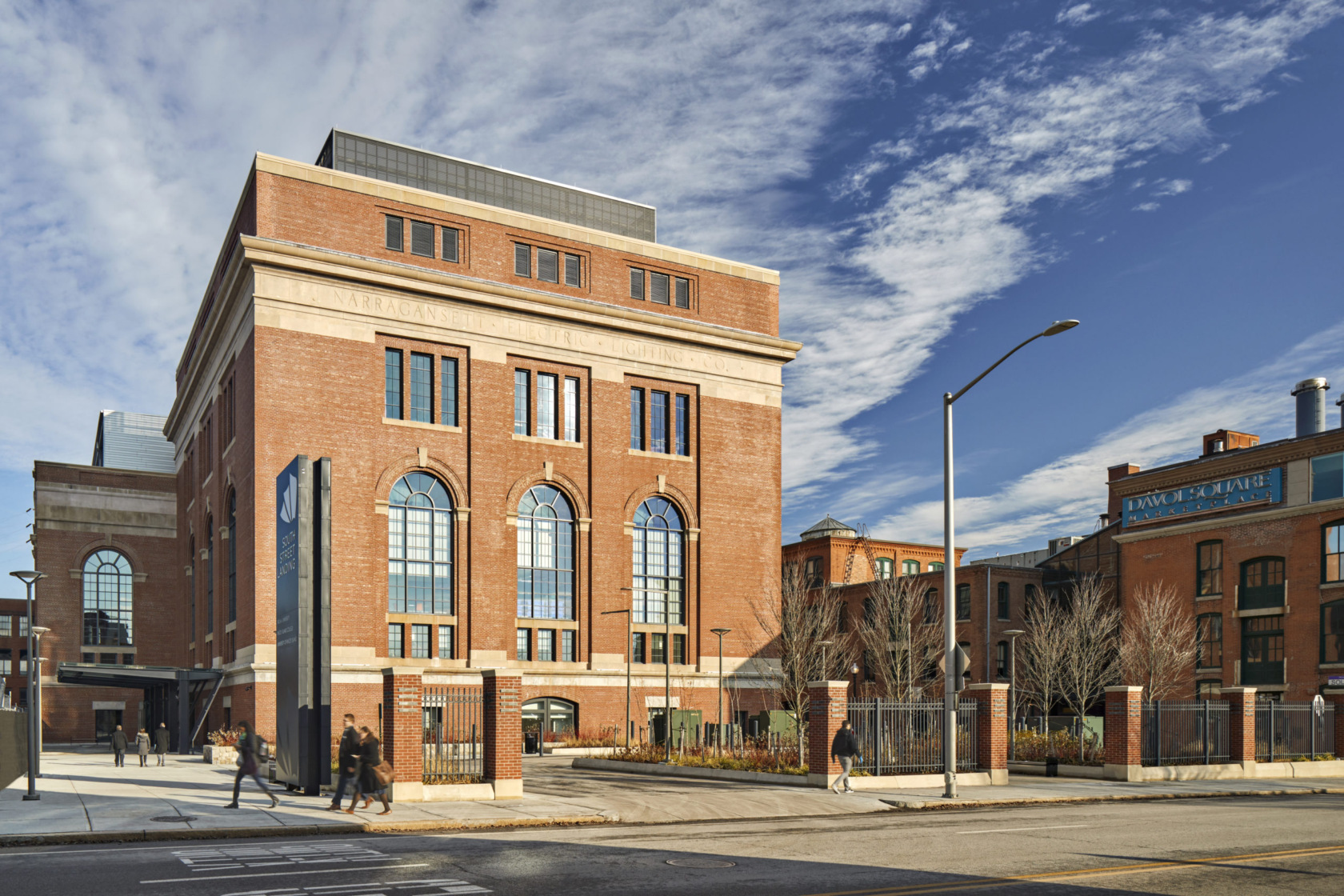 Pierson has worked on projects that have received national, state, and local recognition. Perhaps the best example of this is South Street Landing, for which DBVW served as the Preservation Architect. The project received national awards from the National Trust for Historic Preservation and the Society for College and University Planning, as well as awards from the Boston Society of Architects, Grow Smart Rhode Island and a Rhody Award for Historic Preservation. Since 2014, Pierson has been involved in 32 completed preservation projects at Yale University and is currently working on six additional projects with the university. He is also currently providing preservation services at the historic 26,000 sf Cathedral of Saints Peter and Paul in downtown Providence.
Pierson is an integral part of the DBVW team and we believe this honor to be so very well-deserved. Congratulations Pierson!