November 2021
K-12 Schools: Ribbon Cuttings, Smithfield Elementary Schools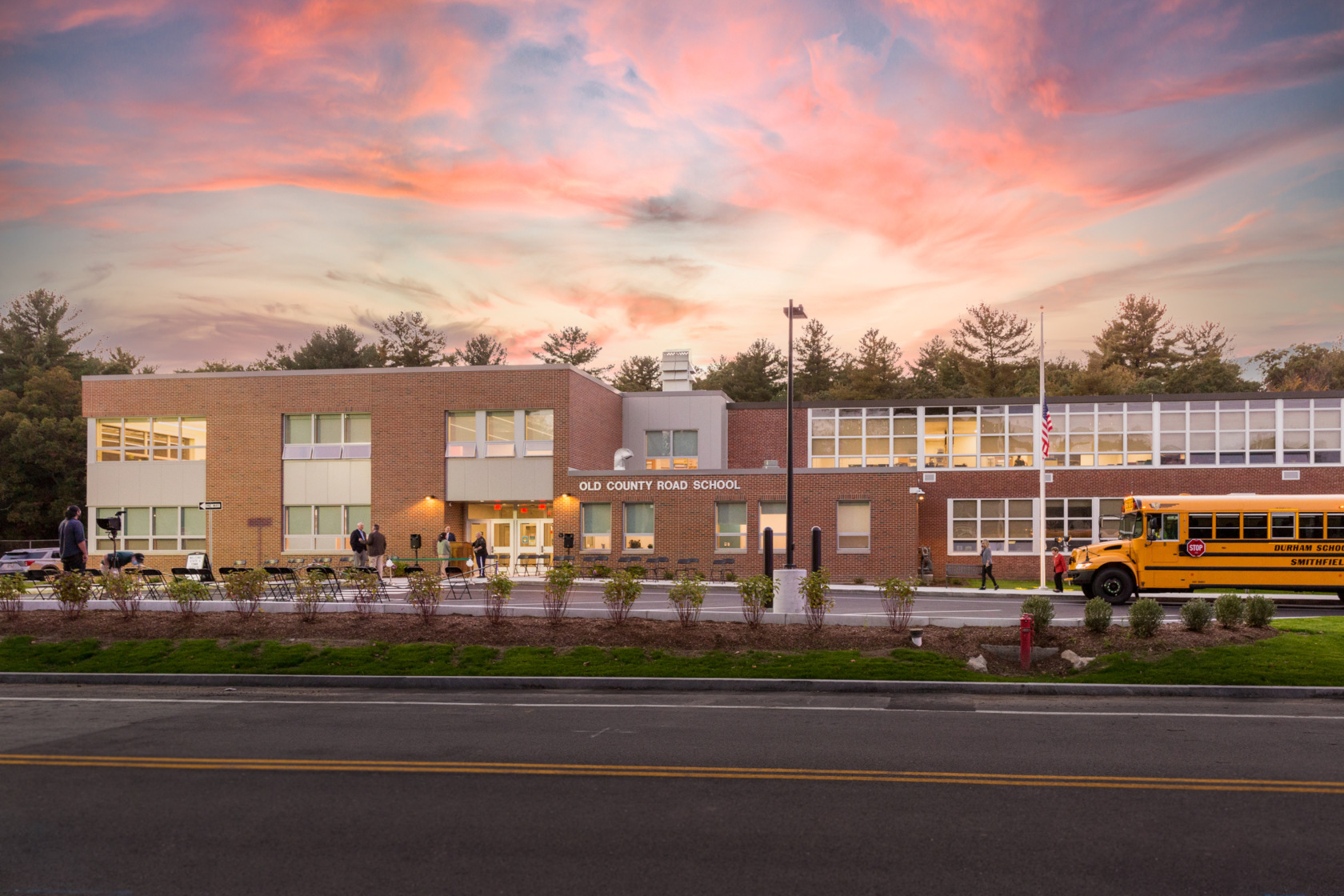 "The Smithfield model, the model for the whole state"
- Angélica Infante-Green, Rhode Island Commissioner of Elementary & Secondary Education
On the night of October 20th Smithfield community members gathered for three separate ribbon cuttings celebrating the completion of renovations and additions to their three elementary schools. This culminating event featured speakers including Angélica Infante-Green, the Rhode Island Commissioner of Elementary and Secondary Education; Judy Paolucci, Superintendent of Smithfield Public Schools; and Leanne Byrne, Rhode Island General Treasurer's Office Deputy Chief of Staff. Commissioner Infante-Green commended DBVW's project approach and cited the "Smithfield Model" as an impactful strategy for renovating older existing school buildings.
"That's three schools in 19 months during a pandemic for $38 million and coming in under budget"
- Angélica Infante-Green, Rhode Island Commissioner of Elementary & Secondary Education
DBVW has been working with the Smithfield School Department since 2019 on a consolidation plan to reimagine their existing elementary schools. Beginning with a project that had significant budget challenges, the DBVW team developed a design scope and a compressed construction schedule to optimize the town's budget. The resulting project involved closing the town's oldest elementary school and consolidating it with one of the remaining three schools through a large addition. Major renovations and modest additions at the other schools addressed capital needs and facility improvements that support 21st century teaching and learning.