September 2023
Back To School By Design

From the first day of school to earning that last diploma, at DBVW we believe that students, faculty, and administrators benefit greatly from good design. DBVW Architects has worked on educational facilities around Rhode Island – designing transformative spaces that inspire learning and support our educational clients. DBVW has collaborated with a wide range of academic institutions for over 20 years, so we understand the needs and goals of the end users.  We design buildings and spaces that reflect those needs and bring learning spaces into the 21st century. Here's a look at some of DBVW's most recent education projects in time for back to school!
Early Learning Center
William M. Davies, Jr. Career & Technical H.S., Lincoln, RI
At the William M. Davies, Jr. Career & Technical High School, DBVW converted an academic outbuilding into an early childcare center for students ages 3 to 5.

The project was designed to provide on-site care for young children, while simultaneously serving as a hands-on teaching environment for high school students to observe and participate in the early education program. Students who graduate will be state certified paraprofessionals by the RI Department of Education and will also receive their Child and Baby First Aid/CPR/AED certificate.
Lower School
Moses Brown School, Providence, RI

DBVW Architects is honored to have worked with The Moses Brown School to renovate its Lower School facilities. The spaces that DBVW created in the Lower School which provide nursery school through fourth grade students with blended science, technology, language, music, and art programs designed to stimulate critical thinking and encourage creativity.

The renovations focused on the existing Lower School Building and an adjacent boiler house, which were combined to create a 20,000 square foot Learning Commons. DBVW designed a new covered walkway to join the two buildings and create a welcoming entrance to the new Learning Commons. The new facility was designed to serve as a both a library and a gathering space for the entire Lower School community.

Media Centers & Cafeteria
Pawtucket Elementary Schools, Pawtucket, RI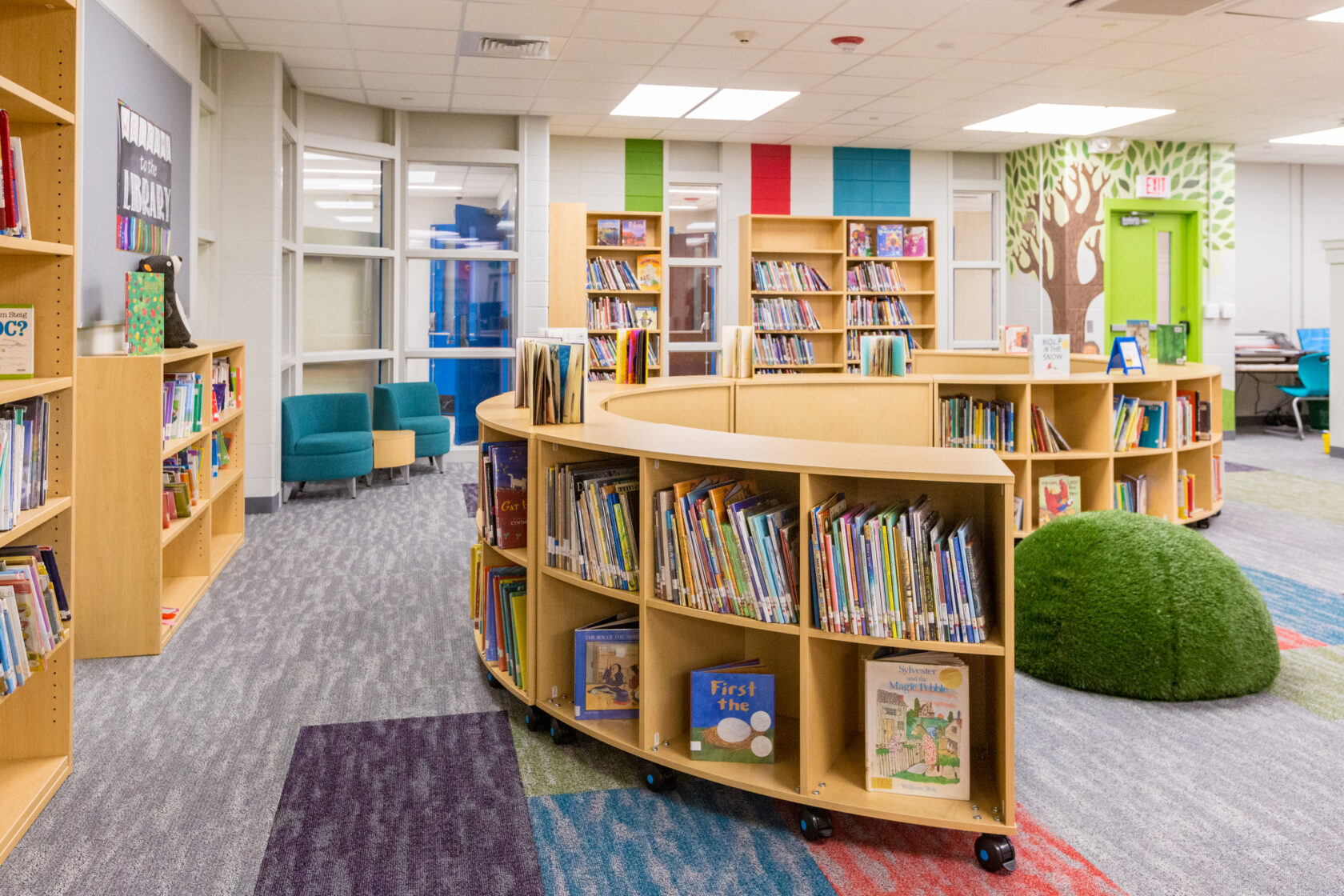 DBVW worked closely with the Pawtucket School Department to transform outdated libraries at six elementary schools (M. Virginia Cunningham, Agnes E. Little, Francis J. Varieur, Flora S. Curtis, Fallon Memorial, and Curvin McCabe) and refresh the cafeteria at Slater Middle School.

In addition to creating exciting new environments in libraries and cafeterias, DBVW designed enhancements that support age-appropriate, 21st century learning by incorporating new finishes, lighting, graphics, and furniture.
Esports Lab
New England Institute of Technology, East Greenwich, RI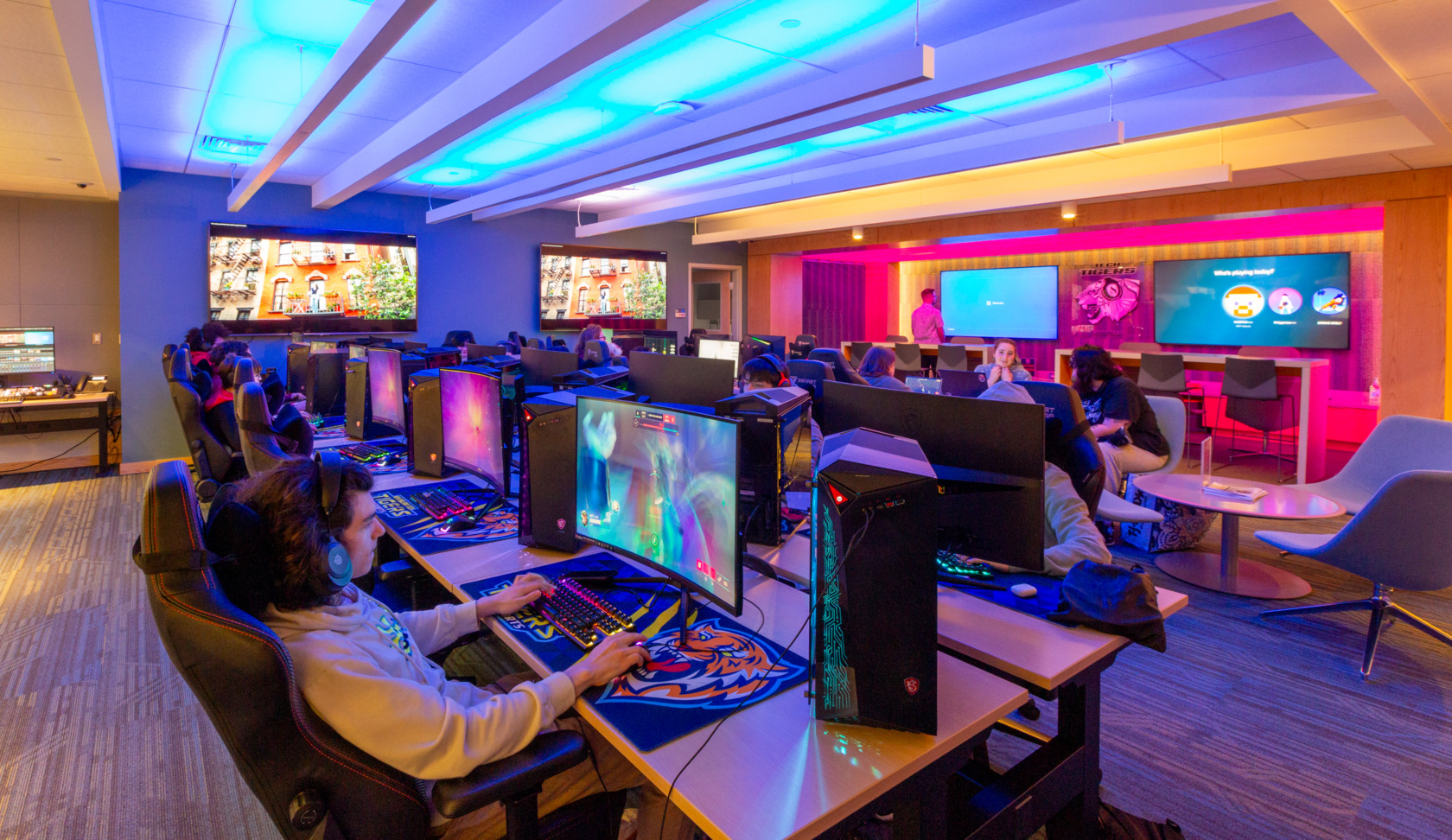 At the New England Institute of Technology, DBVW was thrilled to design a new specialty lab for the school's budding Esports Management program, tailoring the space to meet the needs of gaming students and their teachers. 

The new lab combines face-to-face instruction with online learning experiences in a classroom setting that also doubles as the program's arena for matches against other schools.  The space includes special areas for players, spectators, and announcers. Changing LED lights, community monitors, and a mix of different seating types give the space an element of constant change, while isolated wall, floor, and ceiling assemblies allow students to always be as loud as they want, even with a library right next door.