DBVW Architects juxtaposed contemporary elements with the building's rich industrial heritage as a means of preserving and enlivening this 240,000 square foot, six-story former textile mill. Throughout the project, historic building components were exposed and featured in the building's conversion to 155 residential units. In a new two-story entrance lobby, massive stone and brick foundation walls were excavated and modified to create the main wall of a new building entrance. A generous common living area, which features new materials that complement the historic building, provides a welcoming place for community engagement.
Show More +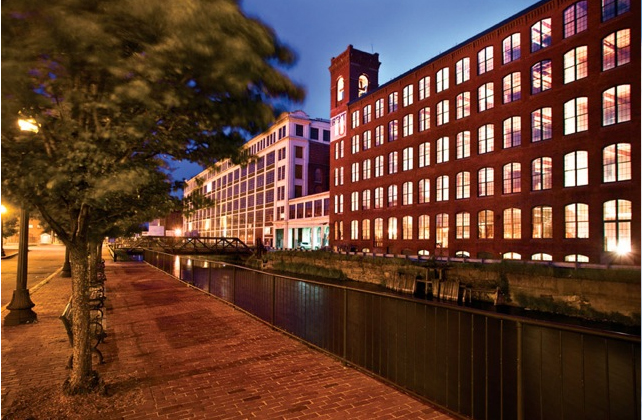 2012 - Preservation Massachusetts Tsongas Award
2008 - National Trust Honor Award for Preservation
2007 - AIA/RI Merit Award

"DBVW has special skills at finding creative solutions to complex challenges including demanding programmatic requirements and tight budgets. (They) are a group of people with whom it is a pleasure to get your hands dirty."

- Sean McDonnell, President, Architectural Heritage Foundation