URI Harrington School of Communication and Media
DBVW Architects worked closely with the University of Rhode Island to renovate 18,000 square feet of space in Ranger Hall, a prominent historic building located on URI's main quadrangle. The goal of the project was to create the "Harrington Hub" for the Harrington School of Communication and Media, a place where faculty and staff can find the tools they need for a variety of media and technology projects. The renovation created new classrooms, editing suites, a recording studio, a film screening room, and a social media innovation lab.
Show More +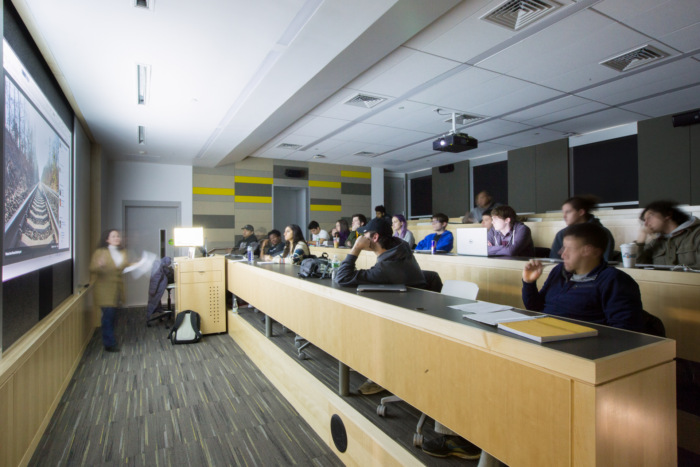 We now have the technology and learning spaces that make the Harrington School as strong as any program in communication and media studies.
David M. Dooley, Ph.D., President, University of Rhode Island