Converting a 230,000 square foot nineteenth-century former department store into loft apartments included restoring the exterior of this downtown landmark and carving a new, seven-story atrium out of its center. The atrium features an exposed wood and steel structure and is surrounded by walkways that provide access to the residential units. Around the atrium, DBVW Architects designed ninety-seven units of loft housing with a variety of open floor plans. Amenities for the project include a 68-car parking garage in the basement and a new penthouse containing a roof terrace and green roof, with an all-season room, that provides a spectacular setting for enjoying the surrounding cityscape.
Show More +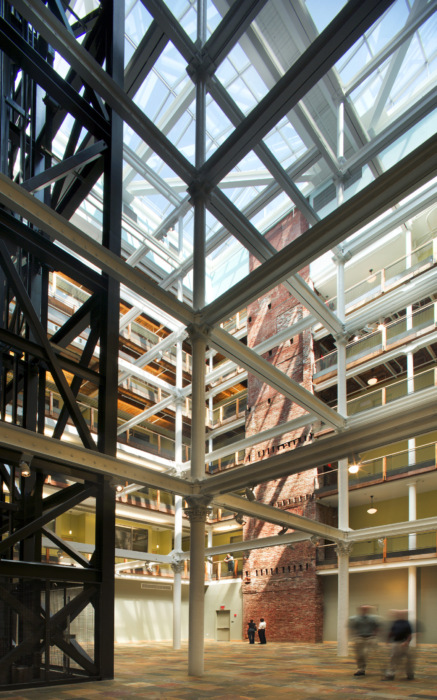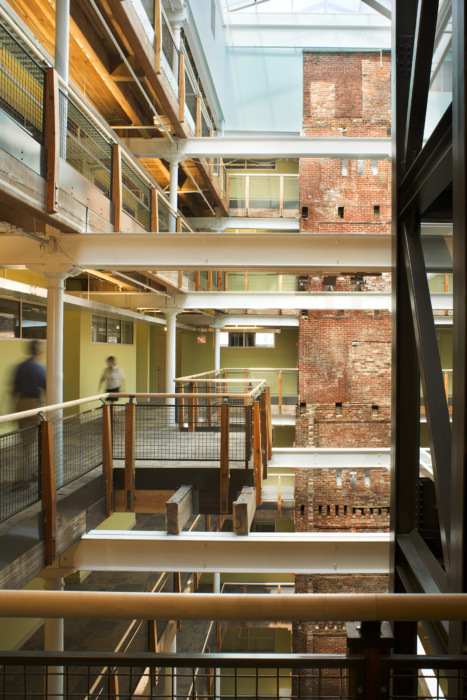 "Cornish Associates has worked with DBVW for over a decade. We have valued our partnership with DBVW because of their very practical and imaginative approach to difficult problems that come with the conversion of historic commercial buildings to housing… Their understanding of urbanism and respect for the historic fabric has made them a leader in the revitalization of downtown Providence and Providence's historic neighborhoods."
Arnold B Chace Jr., President & CEO Cornish Associates, L.P.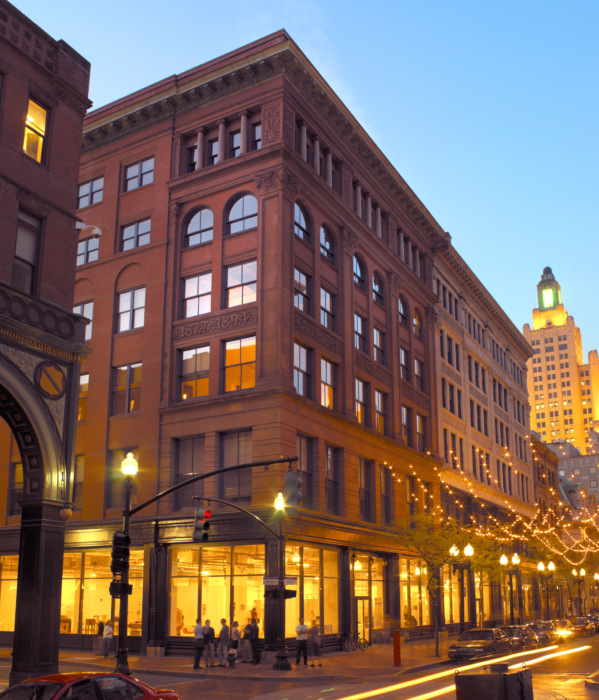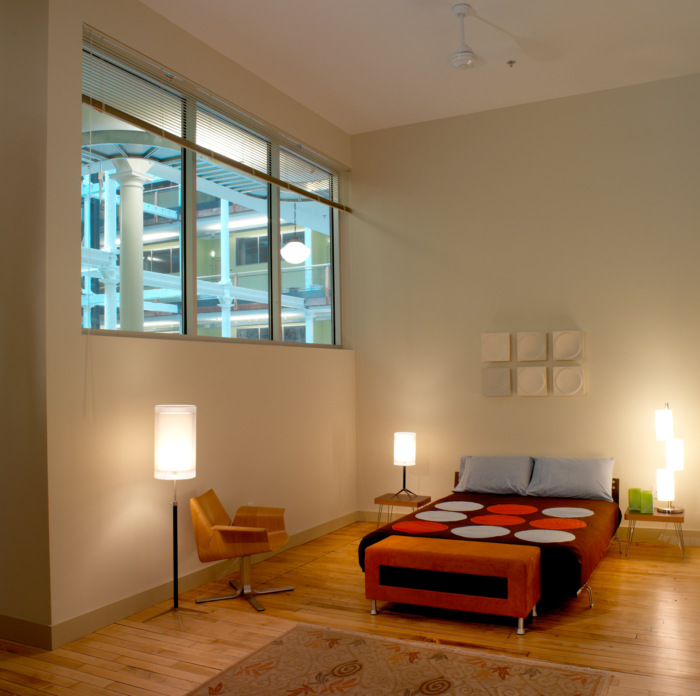 2006 - AIA Rhode Island Merit Award
2005 - Providence Preservation Society Adaptive Reuse Award
2005 - Preserve Rhode Island Neighborhood Revitalization Award
2005 - National Housing and Rehabilitation Assoc. J. Timothy Anderson Award, Large Market-Rate Residential