Moran Shipping Agencies Corporate Headquarters
DBVW Architects worked with this growing company to convert the historic Rhode Island Medical Society Building, adjacent to the state capitol, into their new world headquarters. The design creates dramatic new office space while highlighting the building's distinctive historic features. A new boardroom is suspended within the 3-story space that was the former library; an open office environment is located in the former auditorium beneath a dramatic vaulted ceiling; and a new staircase addition provides sweeping views of the neighborhood.
Show More +
"DBVW is an extremely hard-working, professional, communicative and creative group of architects who deliver results on time and on budget."
- Jason Kelly, Executive Vice President, Moran Shipping Agencies, Inc.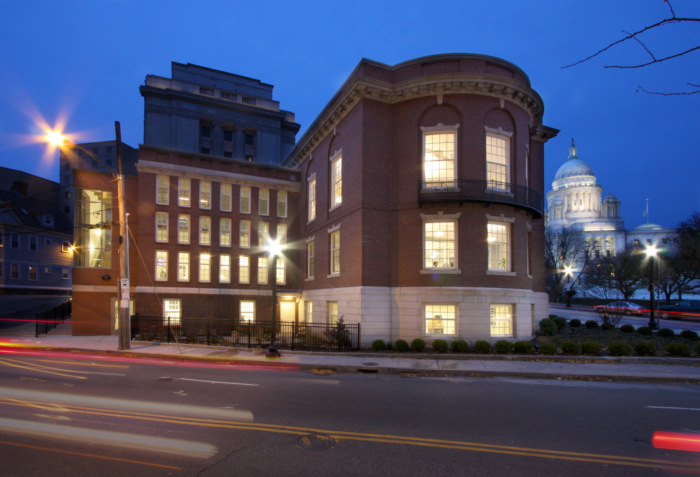 2012 - GrowSmart RI Award

2011 - Providence Preservation Society Adaptive & Historic Restoration Award

2010 - Rhode Island Historical Preservation & Heritage Commission "Preservation is Green" Award