JWU Center for Physician Assistant Studies
This 17,000-square-foot renovation and 1,800 square feet of newly constructed space transforms a historic jewelry manufacturing facility into a vibrant, high-tech Center for Physician Assistant Studies for Johnson and Wales University. The addition features a new main entrance, learning common spaces with floor-to-ceiling glass, and a prominent glass-enclosed stairway. The building also includes a gross anatomy lab, a clinical skills practice lab, a 60 person lecture hall, an active learning classroom for 48 students, a library, and administration space. The building has received LEED Gold Certification.
Show More +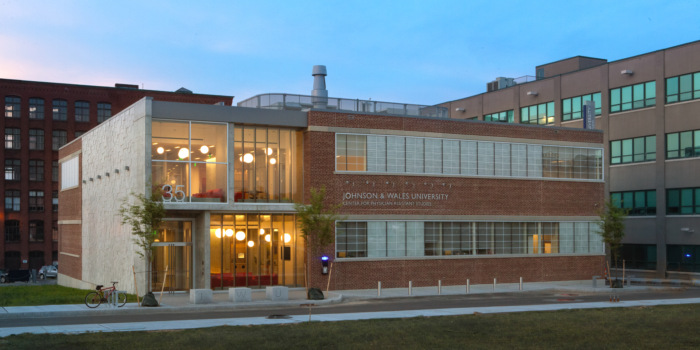 "When JWU decided to launch the first Physician Assistant program in Rhode Island, we knew that the facility had to be top notch…[DBVW Architects] worked closely with us to ensure a building that promotes collegiality and is highly functional."
George S. Bottomley, DVM, PA-C, Director, Center for Physician Assistant Studies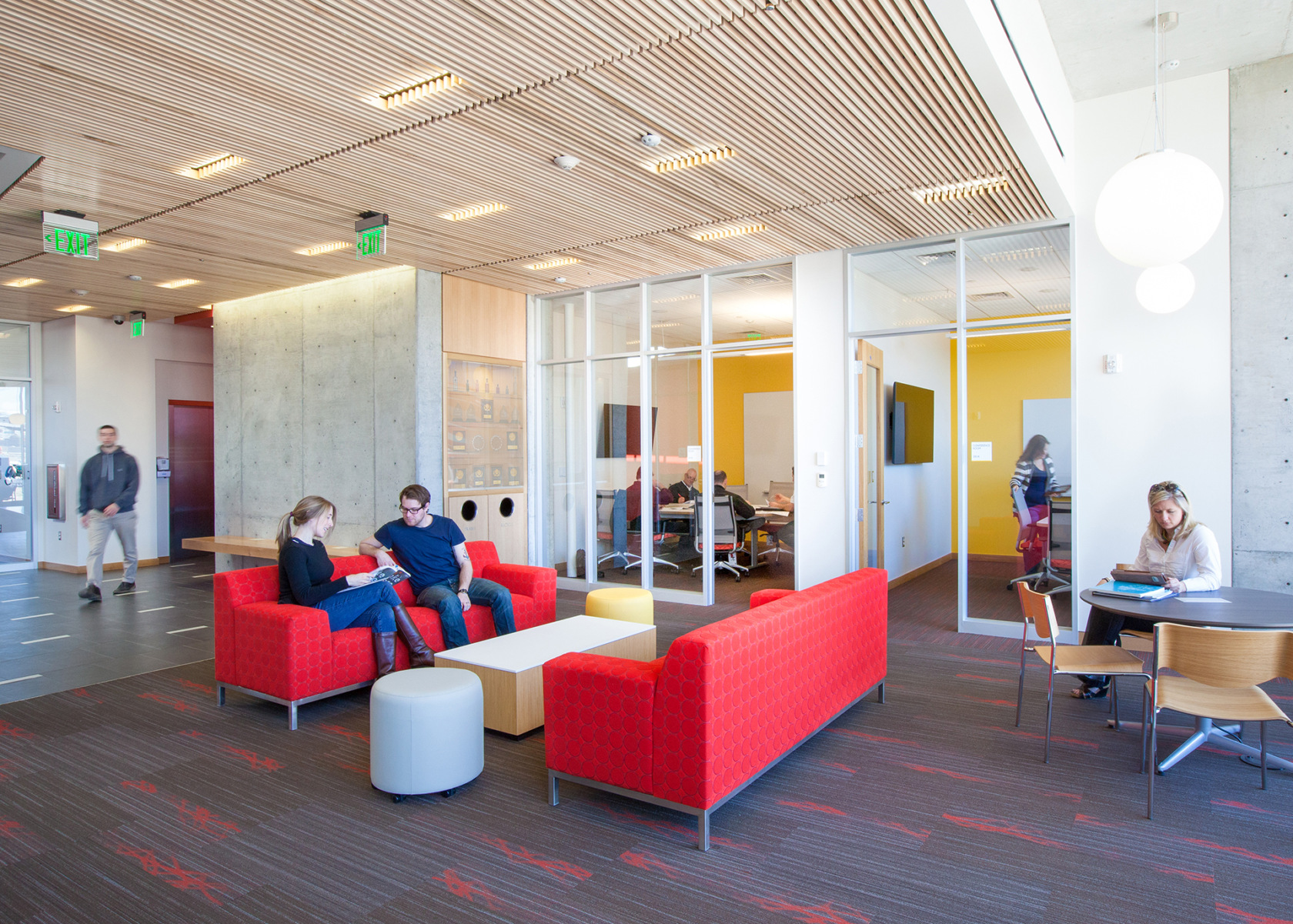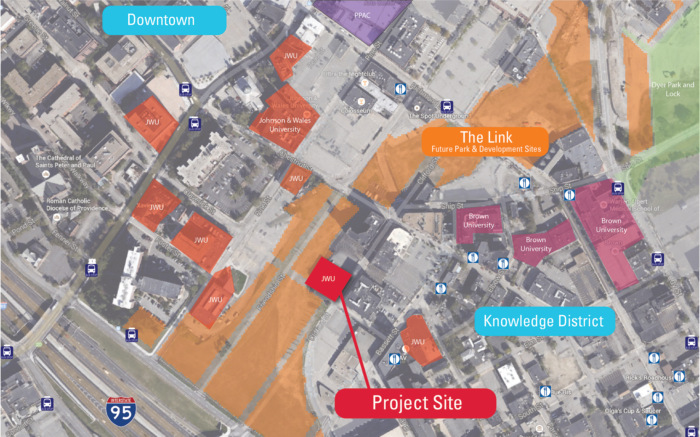 Located adjacent to land opened up by the relocation of Route 195 in Providence, this is one of the first buildings in the City's new Knowledge District, a 360-acre downtown zone created to draw high-tech, high-wage jobs to Rhode Island. Because of this, multiple groups were involved in the process, including institutions of higher education, city government, neighbors, and historic preservation groups.
A key challenge for the architect was to create an open and dynamic space for faculty and students to work and learn. The existing building had poor street level connection and window sills located at eye level when viewed from the interior. To achieve visual connection to the street, as well as to transform the building to suit its new use, a portion of the northwest corner of the building was demolished and replaced with a new two-story poured-in-place concrete addition.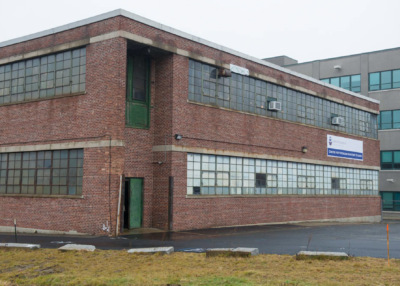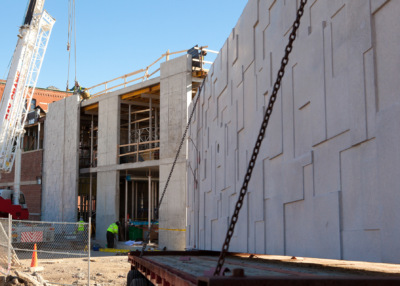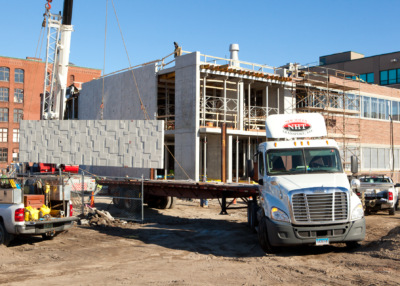 Before and during construction.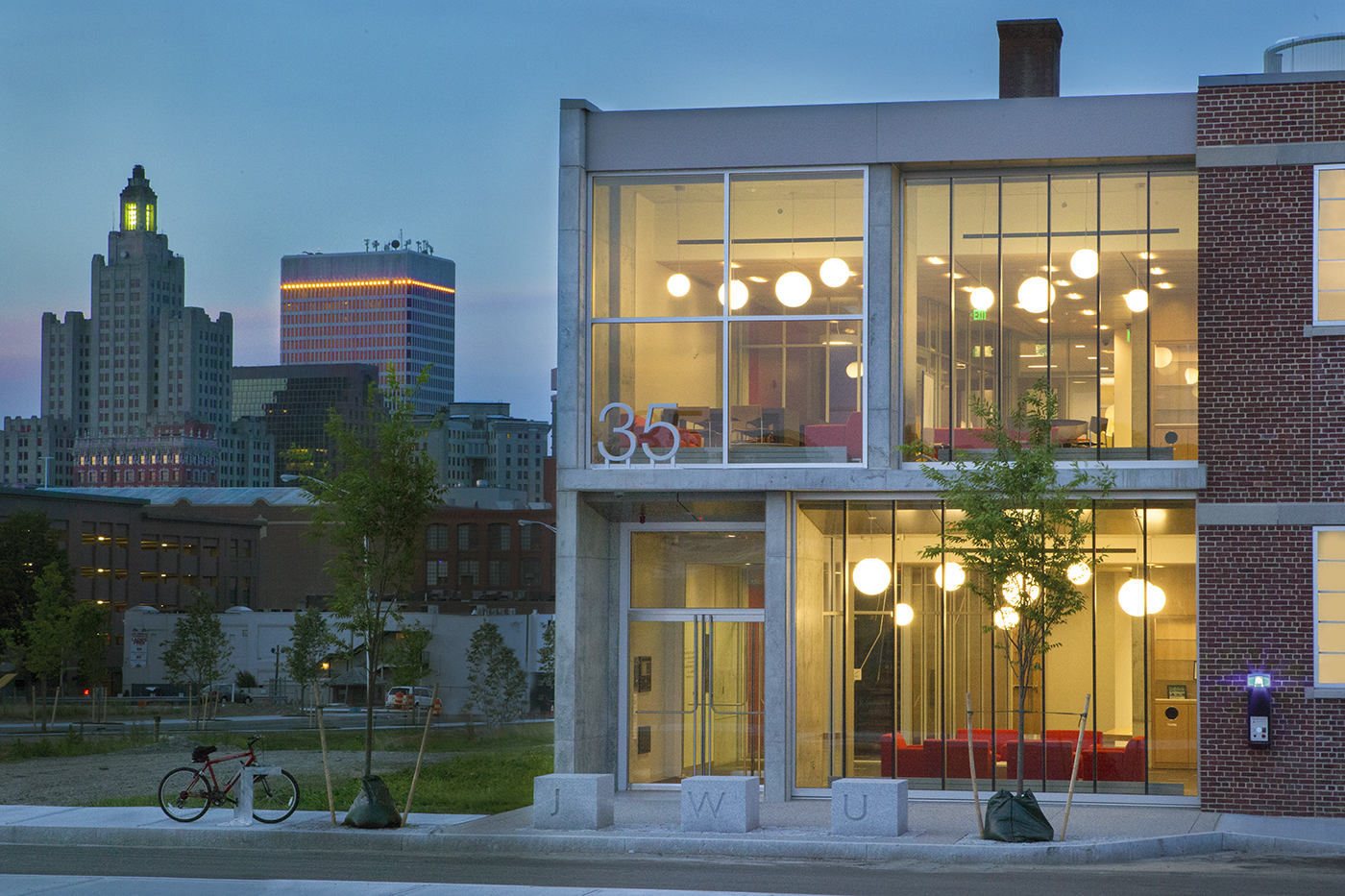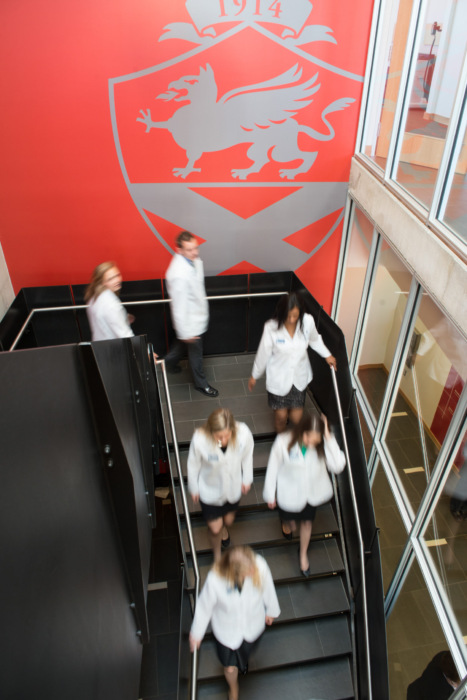 2015 GrowSmart RI Award
2014 AIA Rhode Island Honor Award
2014 PPS Historic Preservation Award