June 2018
With Families In Mind: Affordable Housing Throughout The Region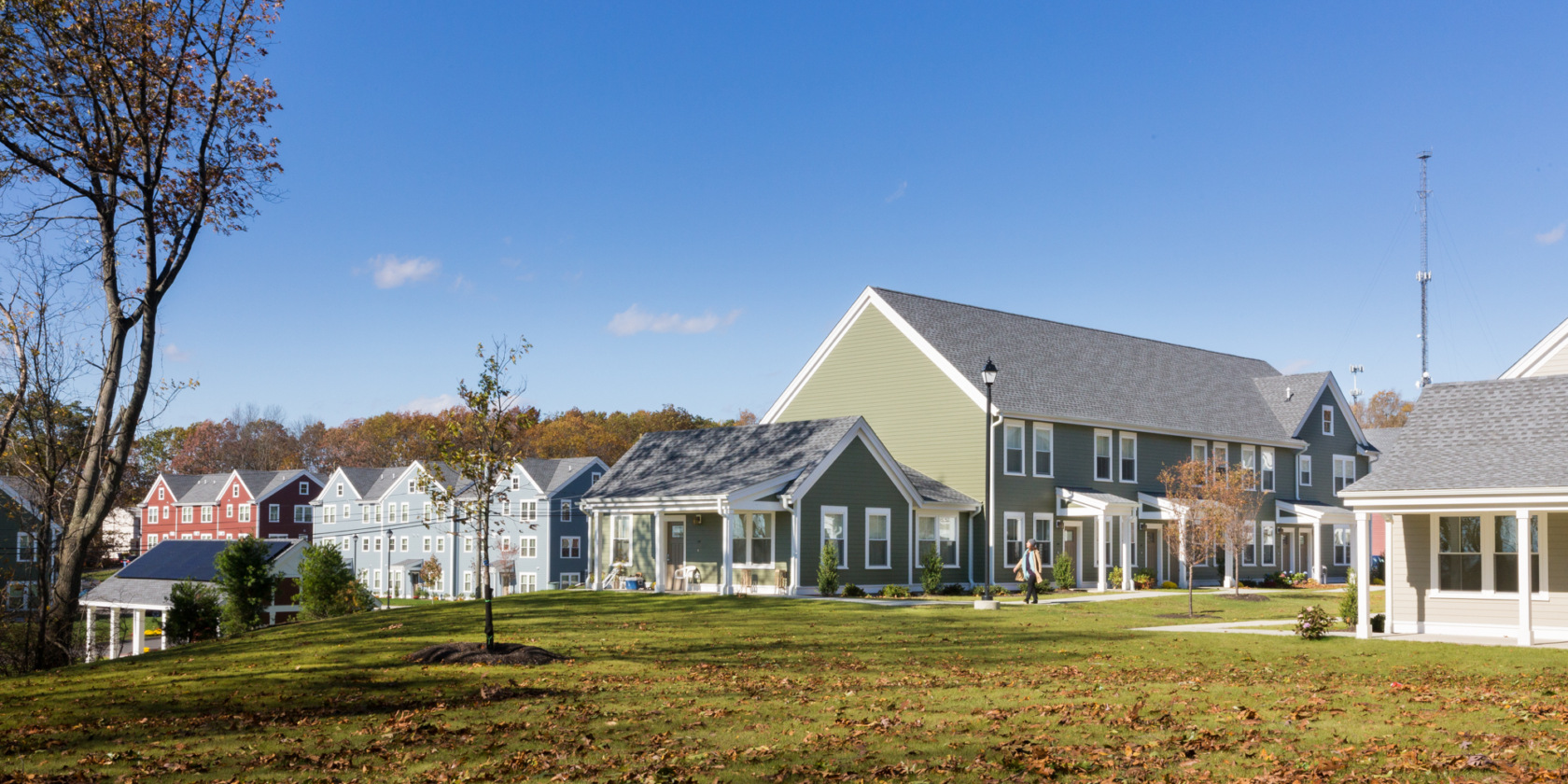 Since day one, DBVW Architects has been committed to creating well-designed affordable and mixed-income housing. The firm was formed in 1994 when the founding Principals were awarded a large multi-family housing project for a non-profit organization in Woonsocket. While the range of our work has expanded tremendously throughout the years, affordable housing has always remained a very important component of our practice. We have participated in the creation of thousands of affordable housing units throughout New England, both new construction and complex conversions of existing buildings.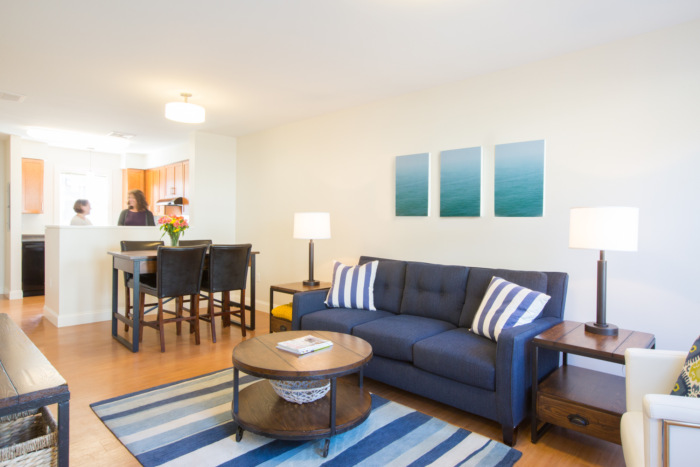 Davis Gardens | Waterbury, CT
Most recently, working with non-profit developer Omni Development, DBVW created 122 new units of Energy Star certified affordable housing in Waterbury, CT. This new housing project replaced very deteriorated units that were originally constructed in the 1940s. Named Davis Gardens, the development features a mix of one, two, and three-bedroom units in a variety of flat and townhouse configurations. To enhance an already strong sense of community, a solar-powered picnic pavilion and a community center were also designed for the site.

Connecticut Housing Finance Authority Board Chairwoman and Department of Housing Commissioner Evonne M. Klein observed, "These kinds of developments embody what Connecticut is working hard to achieve: fostering the creation of inclusive and diverse communities in all areas of the state."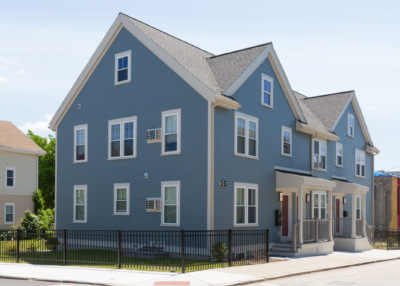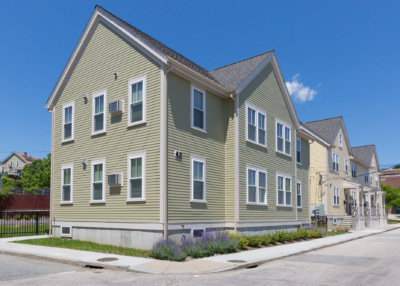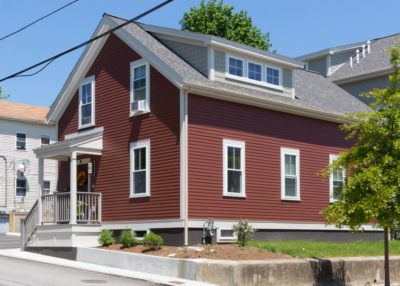 Amherst Gardens | Providence, RI
In Providence, DBVW worked with ONE Neighborhood Builders (ONB) to rehabilitate eight severely distressed multi-unit buildings and construct six new residential buildings. Named Amherst Gardens, this project transformed multiple foreclosed and blighted properties into thirty-six units of stable, affordable housing throughout Olneyville on the West Side of the City. Expanding on vital community revitalization efforts, DBVW is excited to announce that we will continue to work with ONB to renovate existing housing in the Elmwood neighborhood, as well as create new housing and a community center in Olneyville.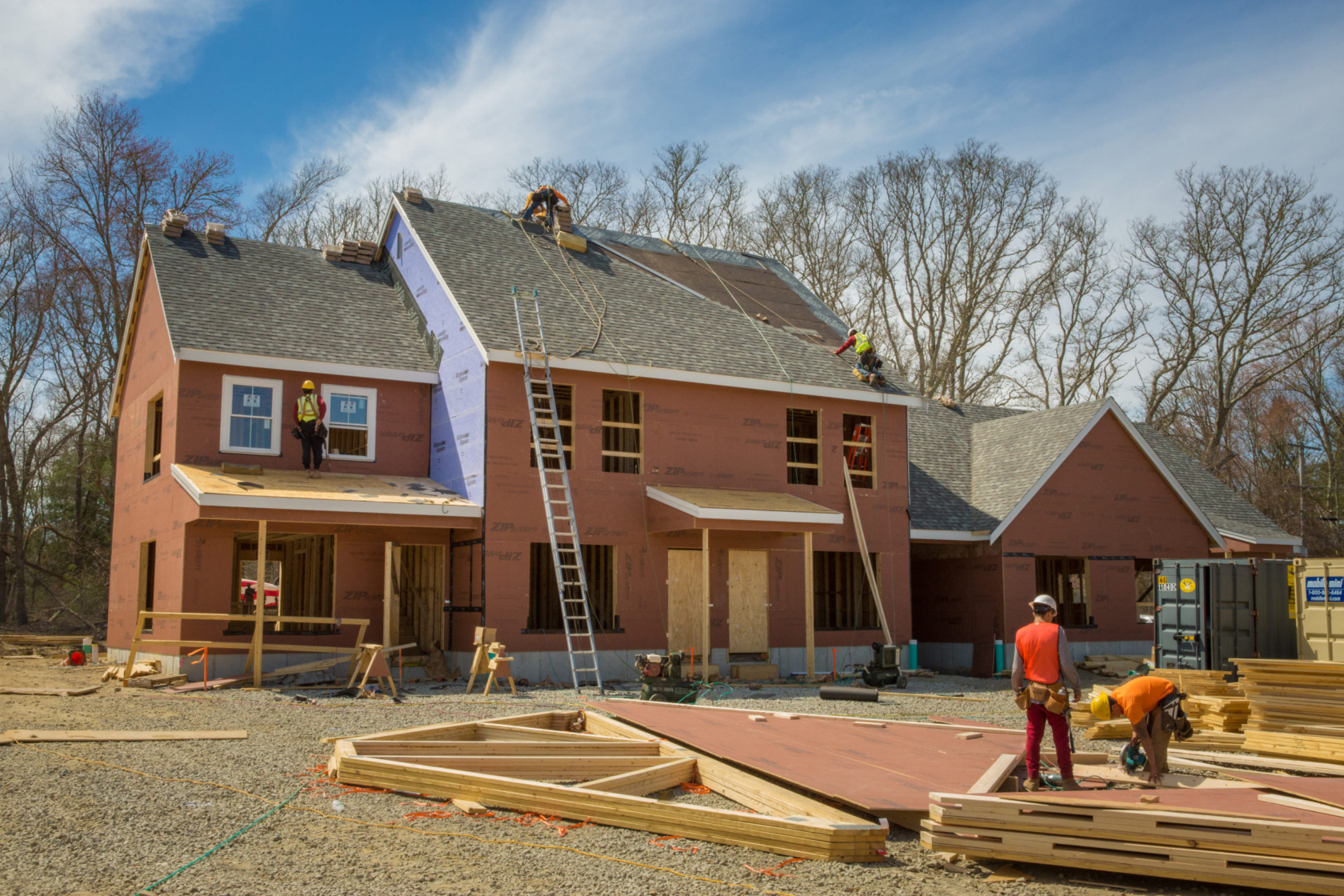 Noquochoke Village | Westport, MA
Lastly, construction is underway on Noquochoke Village in Westport, MA. This initiative by Community Builders will create fifty units of new affordable housing in this coastal Massachusetts town. DBVW Architects is very proud to be creating much-needed affordable housing throughout the region. Each project has met the challenge of providing safe, well-designed, energy efficient dwellings for families in Rhode Island, Connecticut and Massachusetts.