April 2021
Two Projects Honored with AIA-RI Awards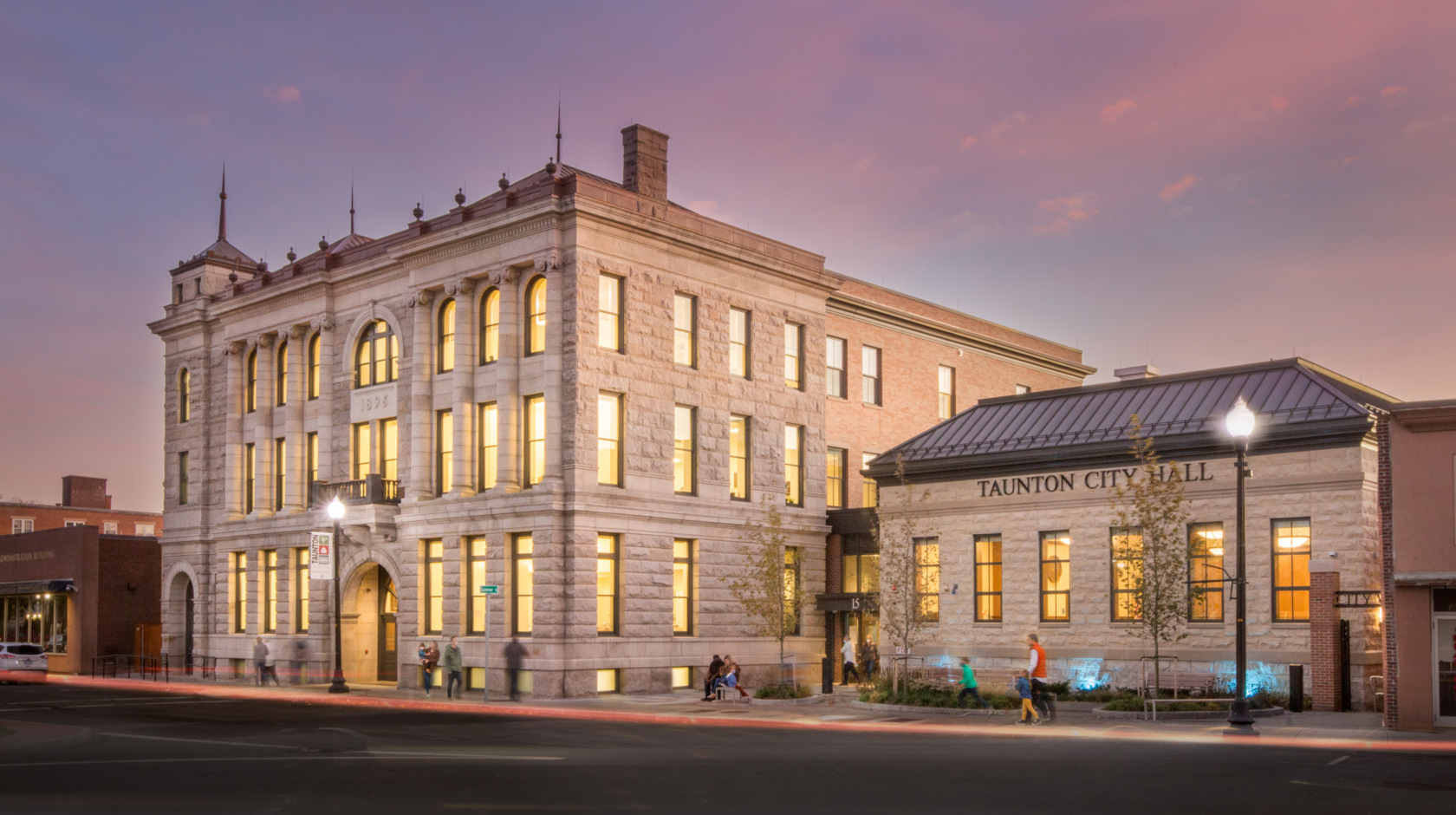 We are celebrating two new DBVW project awards. We'd like to extend our congratulations to the clients, contractors, consultants, and communities that made these exciting projects successful.
TAUNTON CITY HALL  |  AIA Rhode Island Award for Commercial Architecture: Institutional
In 2012, the City of Taunton hired DBVW to perform an evaluation of their historic City Hall, along with surrounding properties, and to study the feasibility of reusing the fire-damaged historic building as a new City Hall. The project area included Taunton City Hall, the City Hall Annex building and several parking areas. DBVW conducted an exterior and interior condition assessment of the historic buildings, participated in an extensive programming exercise with city departments, and developed conceptual designs for four different re-use options. The selected reuse option involved the restoration of the historic City Hall building and two compatible additions respectful of the original build's historic character.
COASTAL RESIDENCE  |  AIA Rhode Island Award for Residential Design
When DBVW's client purchased a large parcel of land in southeastern RI, the historic farmhouse and several outbuildings were in a state of disrepair and had been significantly altered over the decades. Restoring the eighteenth and nineteenth century farmhouse included removing several later additions and designing a small, compatible addition that provides spectacular views of a meadow and river in the distance. DBVW worked closely with the owner's interior designer to create a home that preserves the historic character of the house while updating the property for gracious living.