August 2022
Preserving Providence's Skyline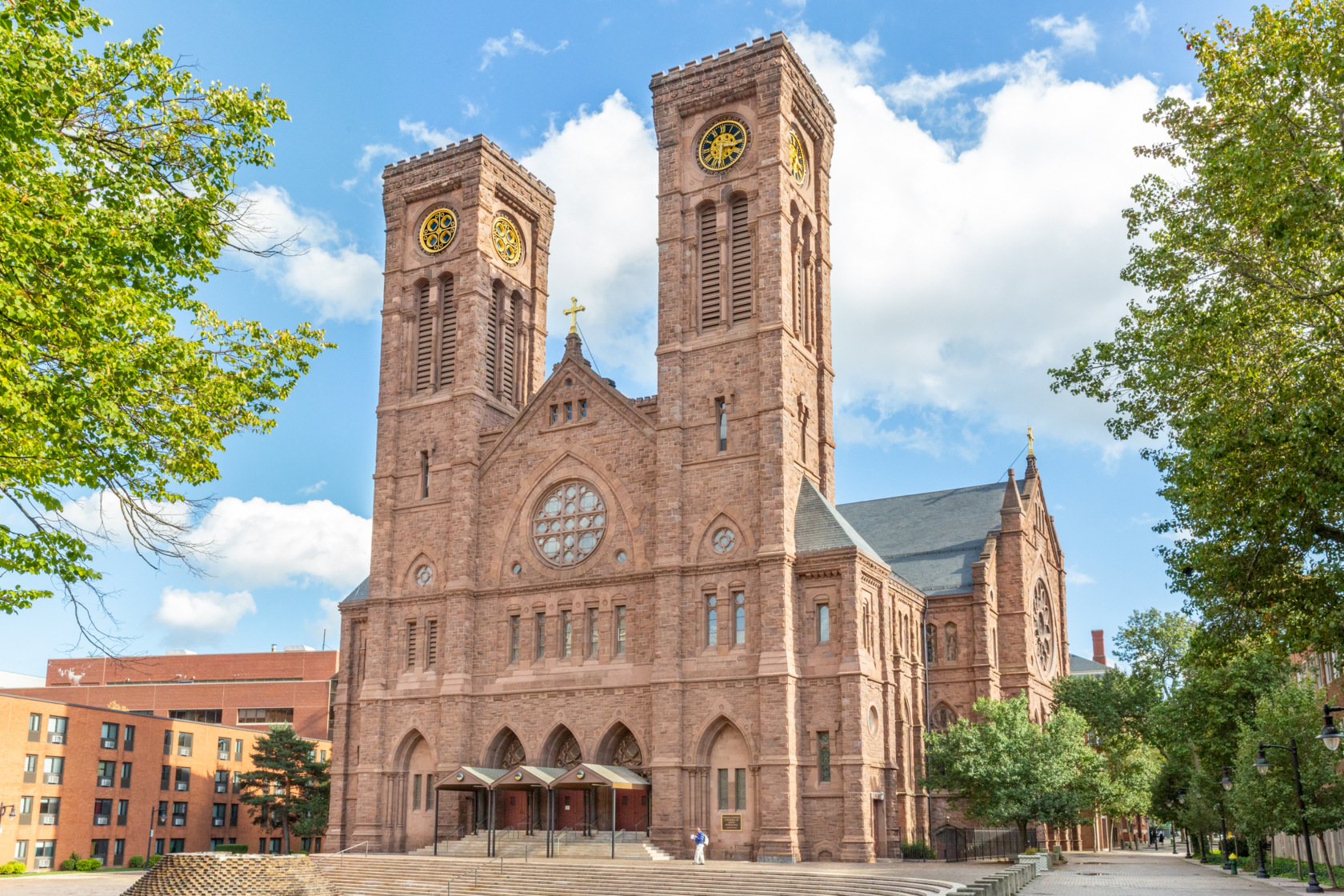 The last pieces of scaffolding left Cathedral Square in May 2022, marking the end of a nearly four-year partnership between DBVW Architects, the Diocese of Providence, and Consigli Construction Company to preserve one of Providence's most prominent landmark buildings. Consecrated in 1889, the Cathedral of Saints Peter & Paul is a beautiful example of Romanesque architecture that is characterized by its expansive natural stone slate shingle roof and rock-faced brownstone facades.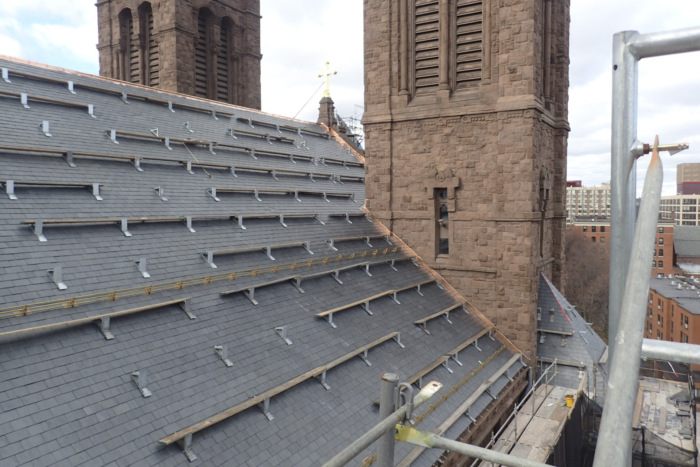 In 2018, the Diocese of Providence engaged DBVW to perform an assessment and, ultimately, develop construction documents for a multi-phase repair and preservation project. The first phase of construction focused principally on the in-kind replacement of the original Monson Black slate roof. The second phase endeavored to preserve as much original building fabric as possible through the careful restoration of the existing exterior brownstone at the two 156-foot towers and north gable.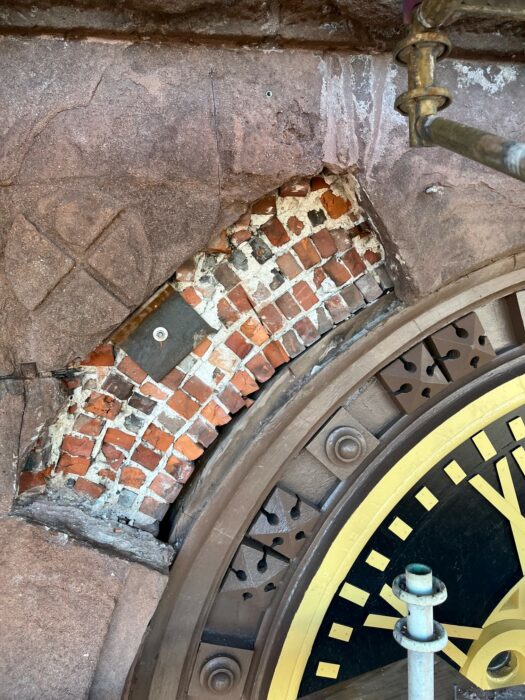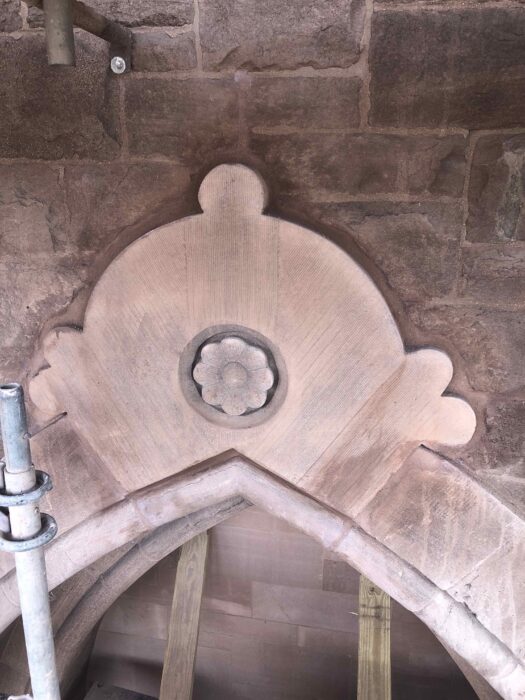 Though the project involved the repair and replacement of two material components that are difficult to obtain – Monson Black slate and Portland Brownstone – the team collaborated to identify appropriate materials that are very similar to the original and that will help extend the service life of this incredibly important building for generations to come. We are grateful for the opportunity to work on such an incredibly important building. The final product is a testament to the dedication of the Diocese to this important building, and the skills of the talented group of contractors, whose knowledge of historic building practices and detailed workmanship is evident to all who visit and pass by the Cathedral.