December, 2018
New Construction Projects Honored with AIAri Design Awards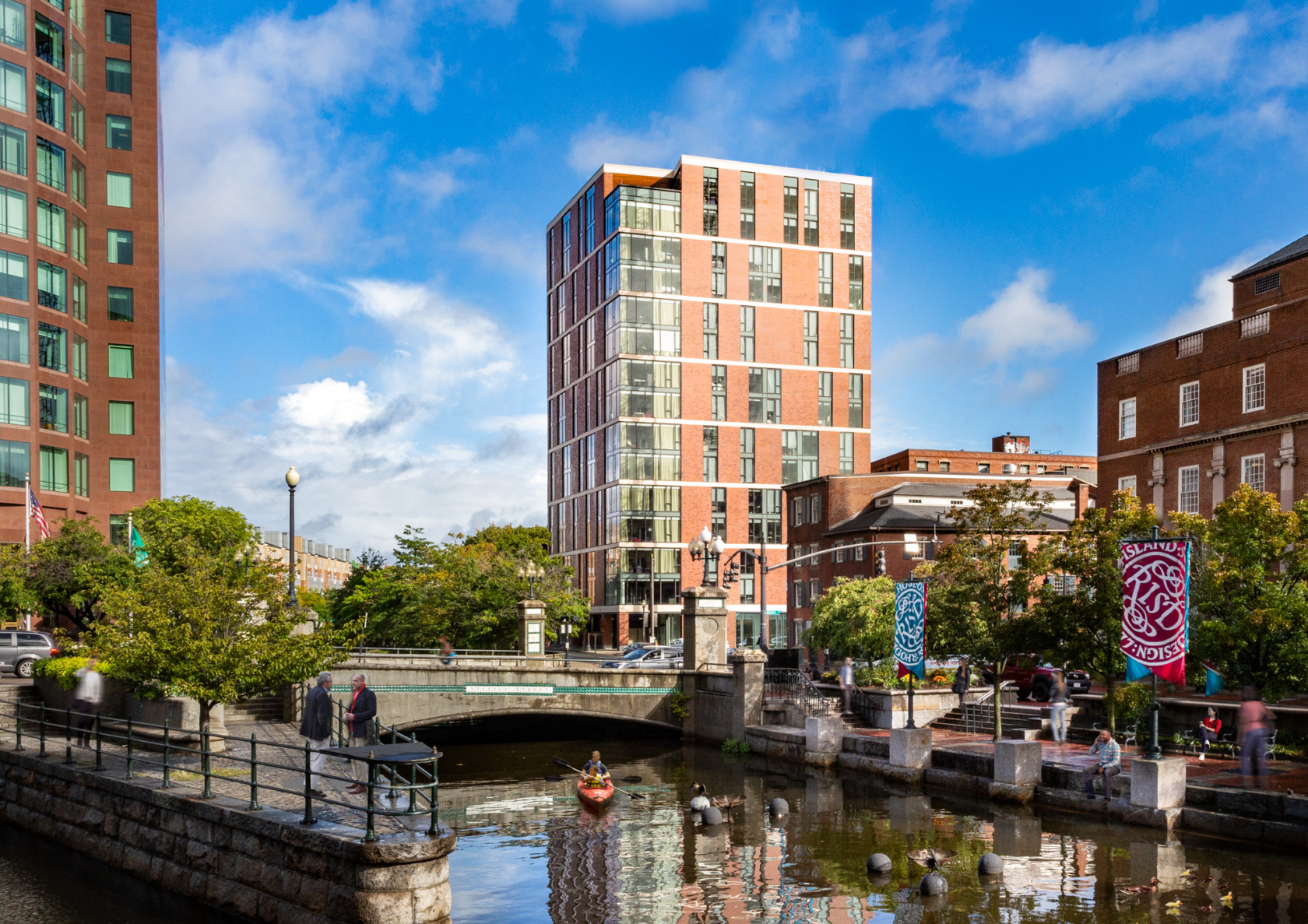 We are excited to announce that DBVW Architects has won AIAri Design Awards for two recently completed projects in Rhode Island. We'd like to extend our congratulations and heartfelt thanks to the clients, contractors, and consultants who made these exciting projects successful! We would also like to congratulate our friend and collaborator, M. David Odeh, principal of Odeh Engineers, for receiving the 2018 ArchiStar Award. Presented annually by AIAri, the ArchiStar Award recognizes an individual who has made outstanding contributions to architecture but is not an architect.
Edge College Hill, Providence RI | Citation Award for Residential Design

Edge College Hill, at 169 Canal Street, is a new 15-story micro-loft apartment building that looks out over the highly acclaimed Providence Riverwalk. Each of the 202 furnished apartments includes over-sized windows, high-end finishes, nine foot ceilings, fully equipped kitchens, and fold-down beds that tuck into contemporary cabinetry when not in use.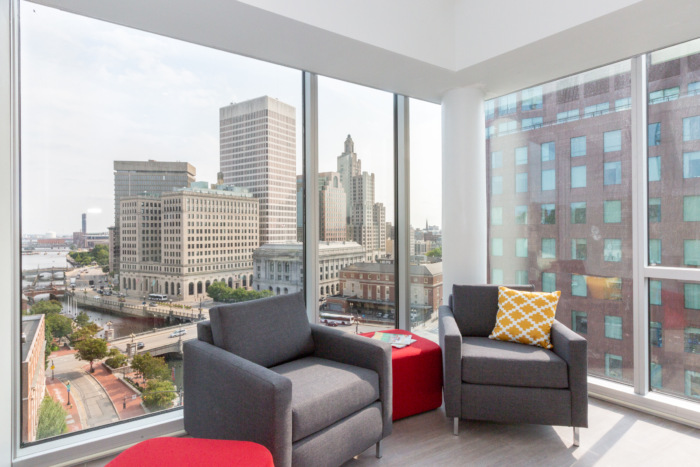 Located a short walk from the train station, restaurants and multiple forms of entertainment, this project exemplifies "smart growth" principles by turning a former parking lot into a vibrant place for those who wish or live, work and play in downtown Providence. Views of the city create a sense of spaciousness from within the lofts, while a top floor common room offers spectacular views down the Providence River.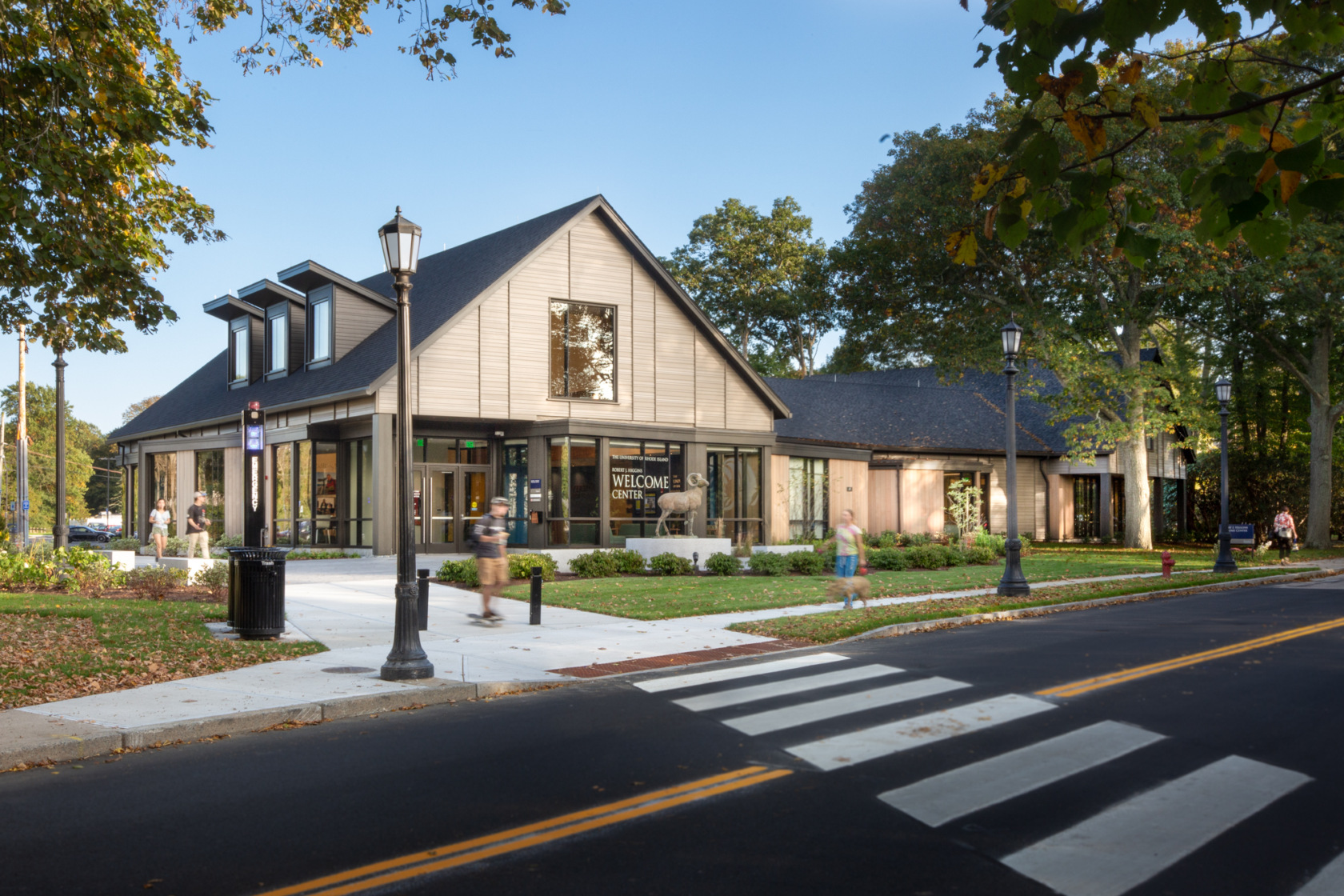 Robert J. Higgins Welcome Center, Kingston RI | Honor Award for Academic / Institutional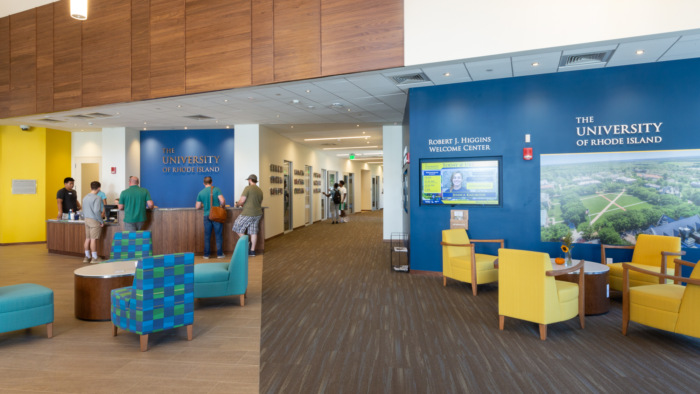 The new Robert J. Higgins Welcome Center for the University of Rhode Island, designed by DBVW Architects, provides a warm and welcoming "front door" to the Kingston campus. This new building, which features an open, light-filled reception area where staff can greet visitors and groups can congregate for campus tours, will serve roughly 50,000 visitors each year..