December 2016
Moses Brown School Woodman Family Community & Performance Center Celebrates Ribbon Cutting
On Friday, December 9, Moses Brown School hosted hundreds at the ribbon cutting and housewarming ceremony for the new Woodman Family Community & Performance Center. The 36,000-square-foot Woodman Center is one of the largest projects in the school's 232-year history. The building, which features flexible architecture unlike anything found in the Northeast, stands at the center of the Moses Brown campus and will replace Alumni Hall, which was built in 1867 and is slated for renovation as an engineering and design/maker space. The project also included the complete renovation of the Walter Jones Library, as well as MB's baseball, soccer, and tennis facilities.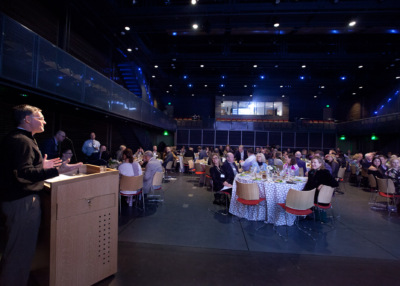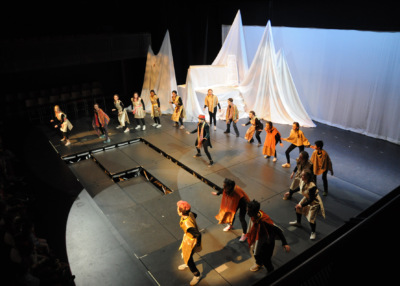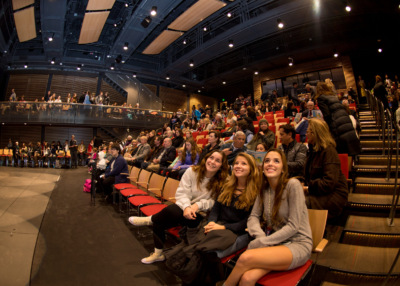 Designed by DBVW Architects and built by Shawmut Construction, with DEC Consulting as the school's project manager, the Woodman Center features telescoping seating and hydraulic flooring that enables a quick transition between a 475-seat raked theater and a flat-floored black box or exhibition hall. "The challenge with many school theaters," says Head of School Dr. Matt Glendinning, "is that they sit empty about half the time due to the fixed seating. Our hope was to design a building flexible enough to accommodate all the ways we gather as a community, for theater, music, art and cultural exhibitions, social functions, and Quaker meeting for worship."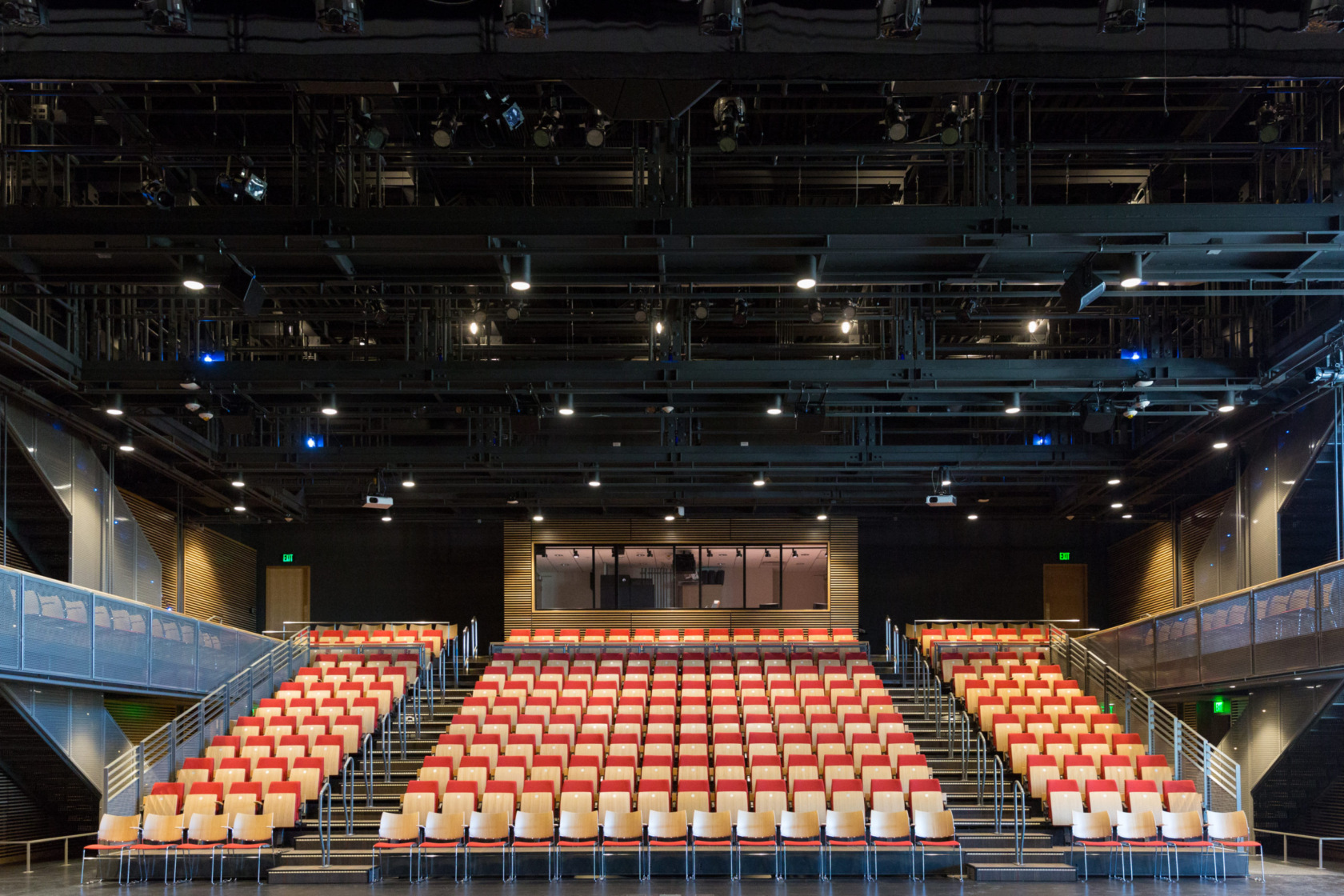 The Goldner Stage, the main theater space in the Woodman Center, showed off its versatility during the ribbon cutting and housewarming ceremony, with criss-crossing thespians and musicians, roving pirates, middle school dancers, Romeo and Juliet (yonder on catwalk), and a robot cameo. The new building features professional-grade sound and lighting; acoustical ceiling baffles and moveable curtains allow the room to be "tuned." There are five catwalks overhead for hanging of scenery and lights, giving Moses Brown the ability to now perform in proscenium, thrust, or in-the-round. Guests crowded into the Mackenzie Lobby, while lower school performers strummed ukuleles in a brightly lit classroom (Ellwood Music and Theater Studio) and parents peeked into the costume shop to see creations being readied for The Lion King. The glass-enclosed Class of 2014 Café features a huge farm-style table milled from the oak tree that used to stand just outside the front door. The student art exhibited in the first and second floor gallery spaces (Silver-Haspel Family and Knibb Family Galleries) added to the clear sense that the Woodman Center is the new center of artistic life at MB.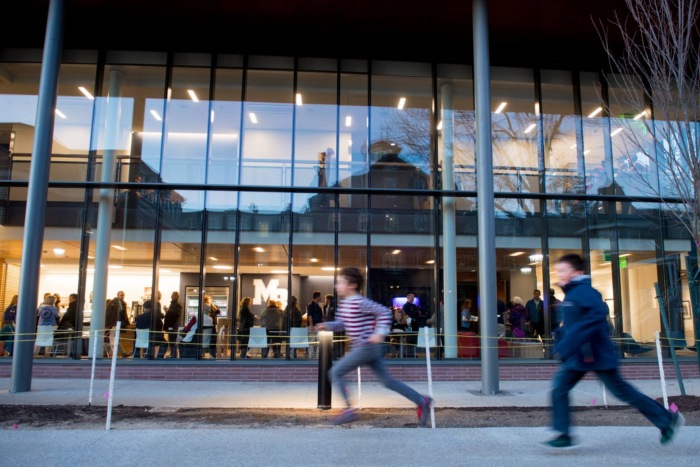 The housewarming marked a significant milestone in MB Believes: A Campaign for Learning, People, and Place, the largest fundraising effort in school history, launched in 2015. To date, the campaign has generated more than $35 million in contributions from 2,747 people, toward an overall objective of $56.5 million, a record goal for independent schools in the Providence area.