April 2023
In the Works: Norton Town Hall & Senior/Community Center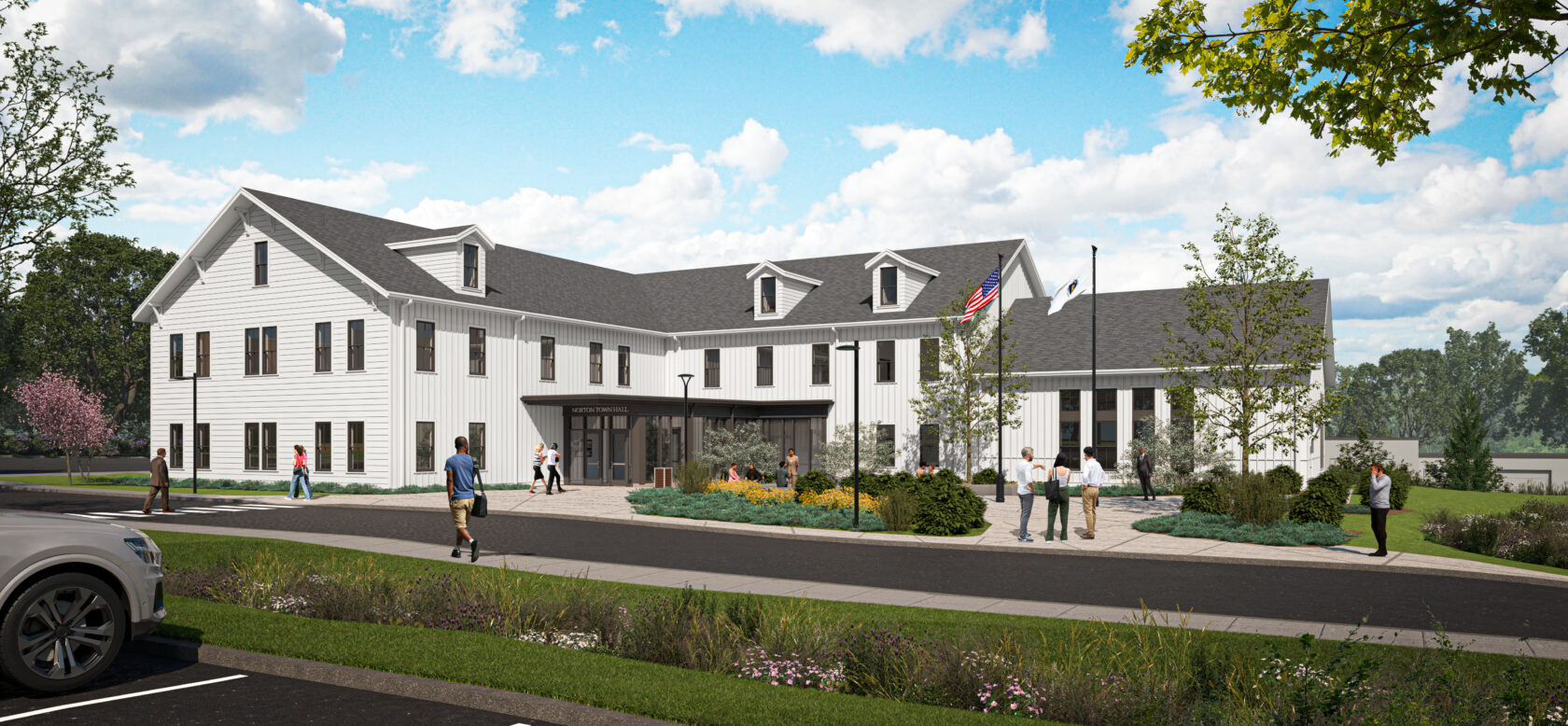 Town officials in Norton, MA, recently "saw" their future new facilities for the first time with DBVW's renderings of the proposed design.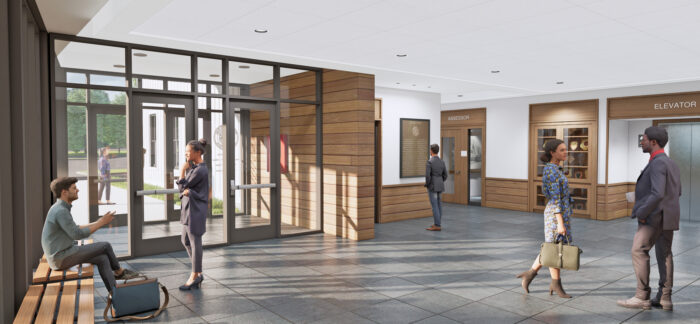 After completing two studies for site selection, programming and feasibility, DBVW is providing full architectural services for a new two-story, 24,200 square foot Town Hall facility. Located just outside the Norton Center Historic District, the new Town Hall is designed to fit comfortably with its historic neighbors and create a sense of place. The site design includes a new vehicular and pedestrian "spine" connecting Norton's Town Hall, library, fire, police, and public works facilities.
Along with the new Town Hall, DBVW is designing a new one-story 12,000 square foot facility to house the Norton Senior and Community Support Center. Designed in a New England vernacular style, the facility features a large multi-purpose room with a commercial kitchen, a front porch and café, and rooms for wellness, activities, and arts and crafts. The Town Hall is currently in the bidding phase and the Senior and Community Support Center is under construction.