October 2023
First Look: The Allen Family Learning Commons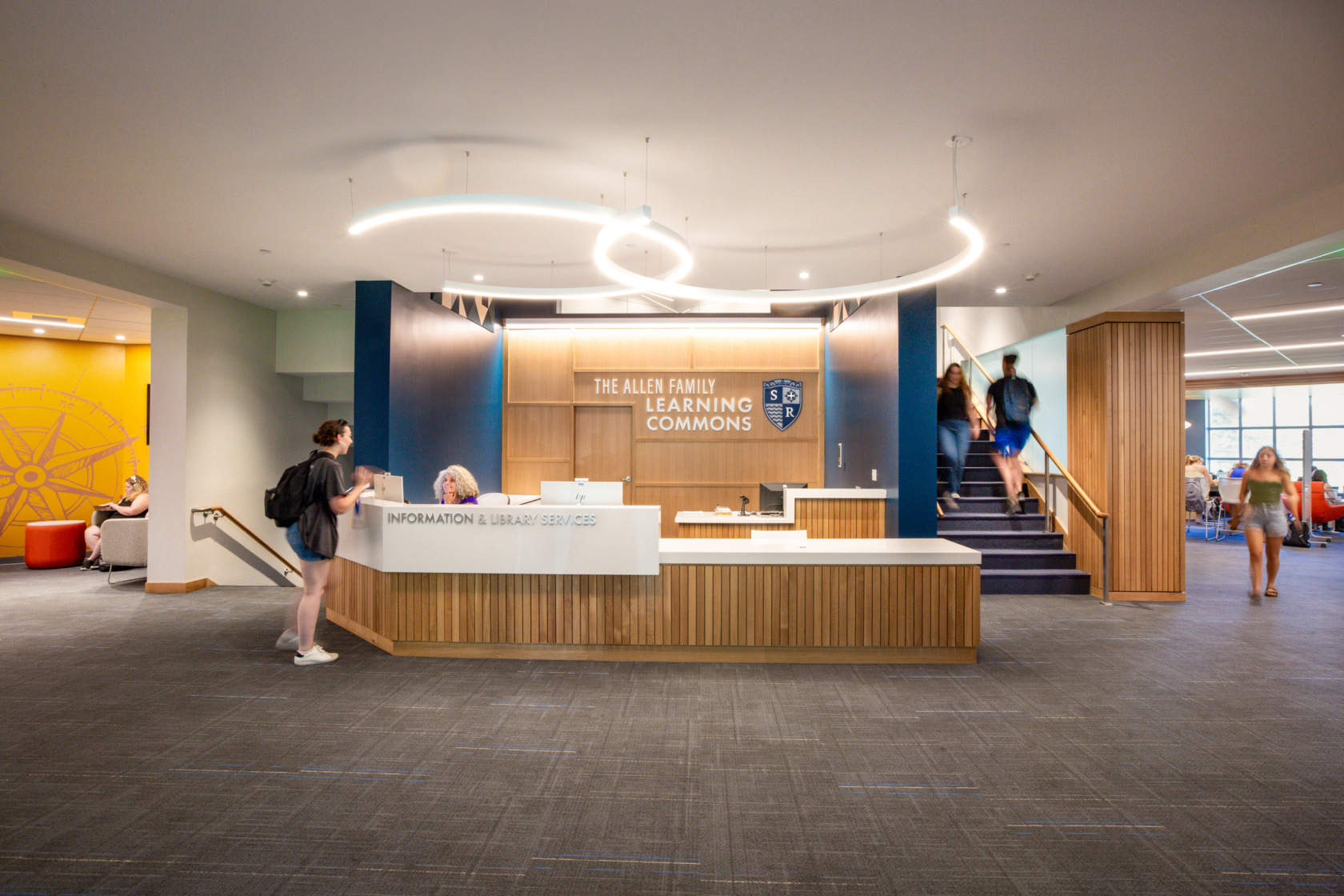 The Allen Family Learning Commons, Salve Regina University - McKillop Library
DBVW helped Salve Regina University transform the first floor of McKillop Library into the new Allen Family Learning Commons. The interior renovation reworked the entire floor to craft a welcoming environment for students and a new hub of activity on campus in what was once an underutilized and unwelcoming space.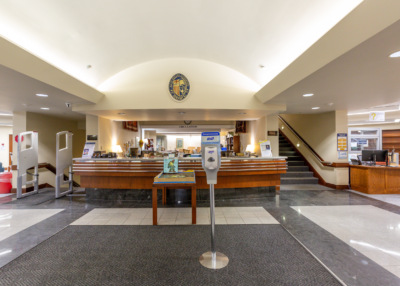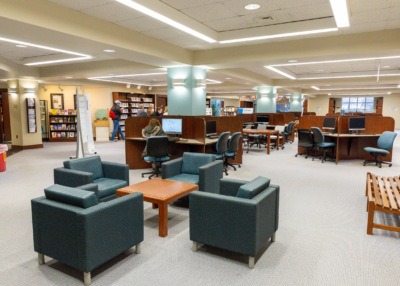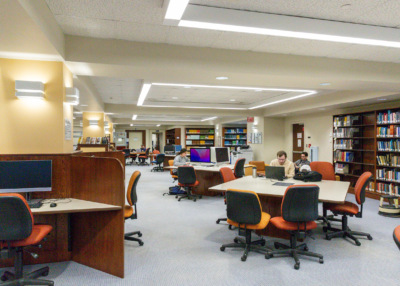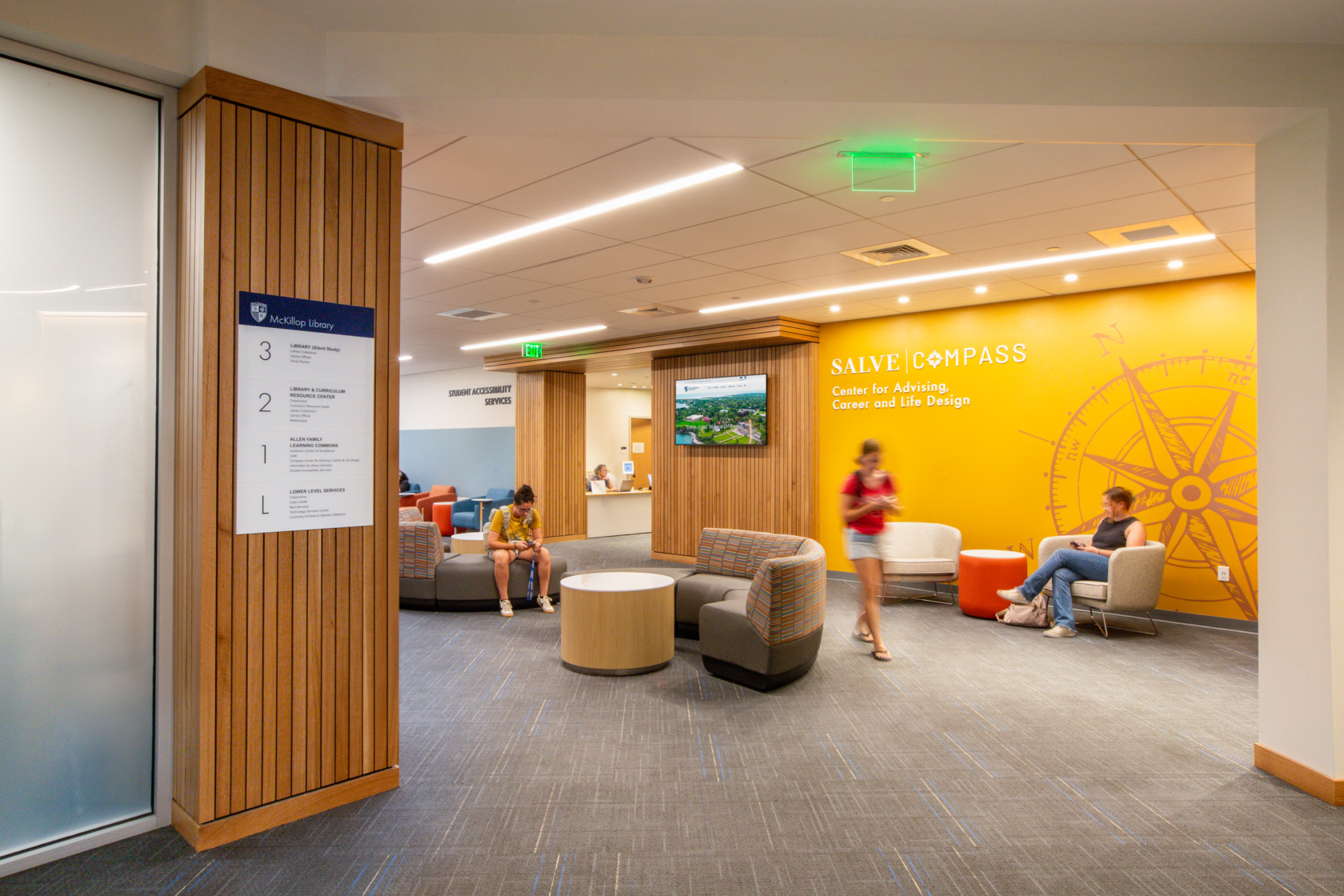 Important programs were moved from the upper floors to the first floor and the main entrance of the building was upgraded with a new enclosure and bold wayfinding for a more inviting entry sequence.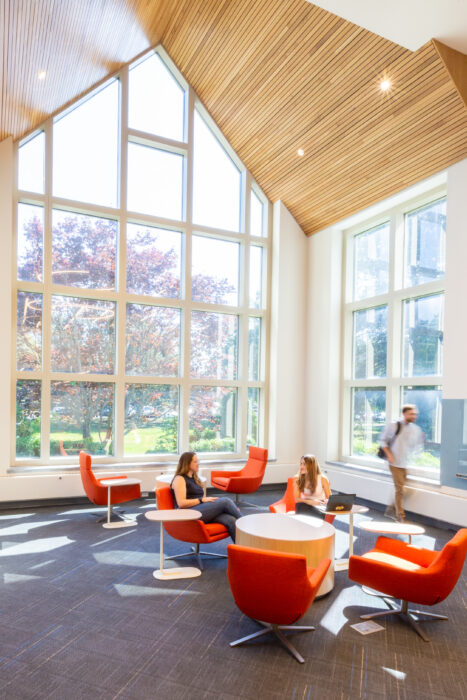 Low ceilings were removed to add nearly three feet of height and new dynamic lighting was added to create a "modern learning common" with many different, flexible study and meeting spaces for students to gather, work, and engage with school resources.