November. 2018
First Impression: URI Unveils New Welcome Center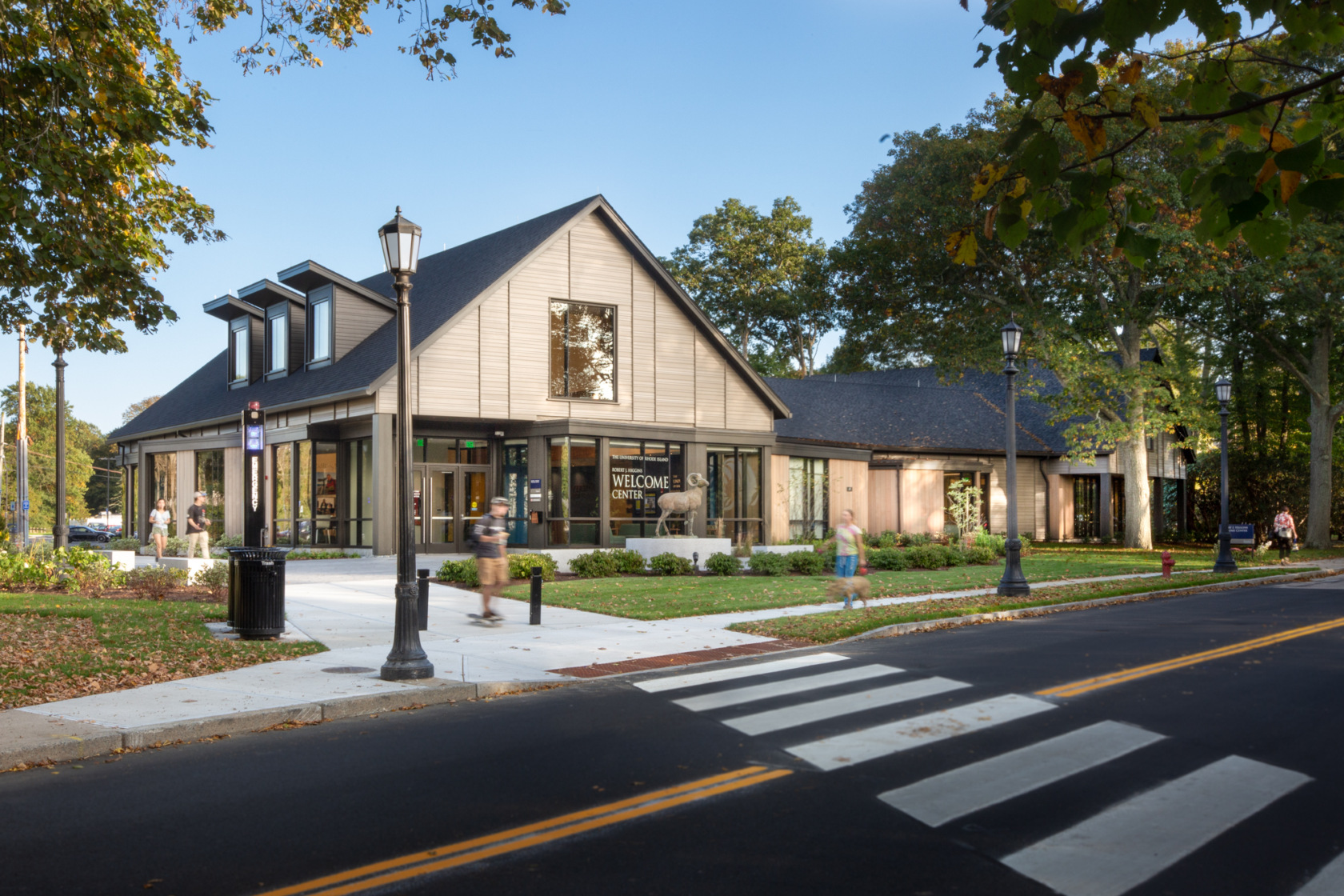 The new Robert J. Higgins Welcome Center for the University of Rhode Island, designed by DBVW Architects, provides a warm and welcoming "front door" to the Kingston campus. This new building, which features an open, light-filled reception area where staff can greet visitors and groups can congregate for campus tours, will serve roughly 50,000 visitors each year. The building also provides amenities including interactive displays, informal presentation areas, conference and office space, and restrooms.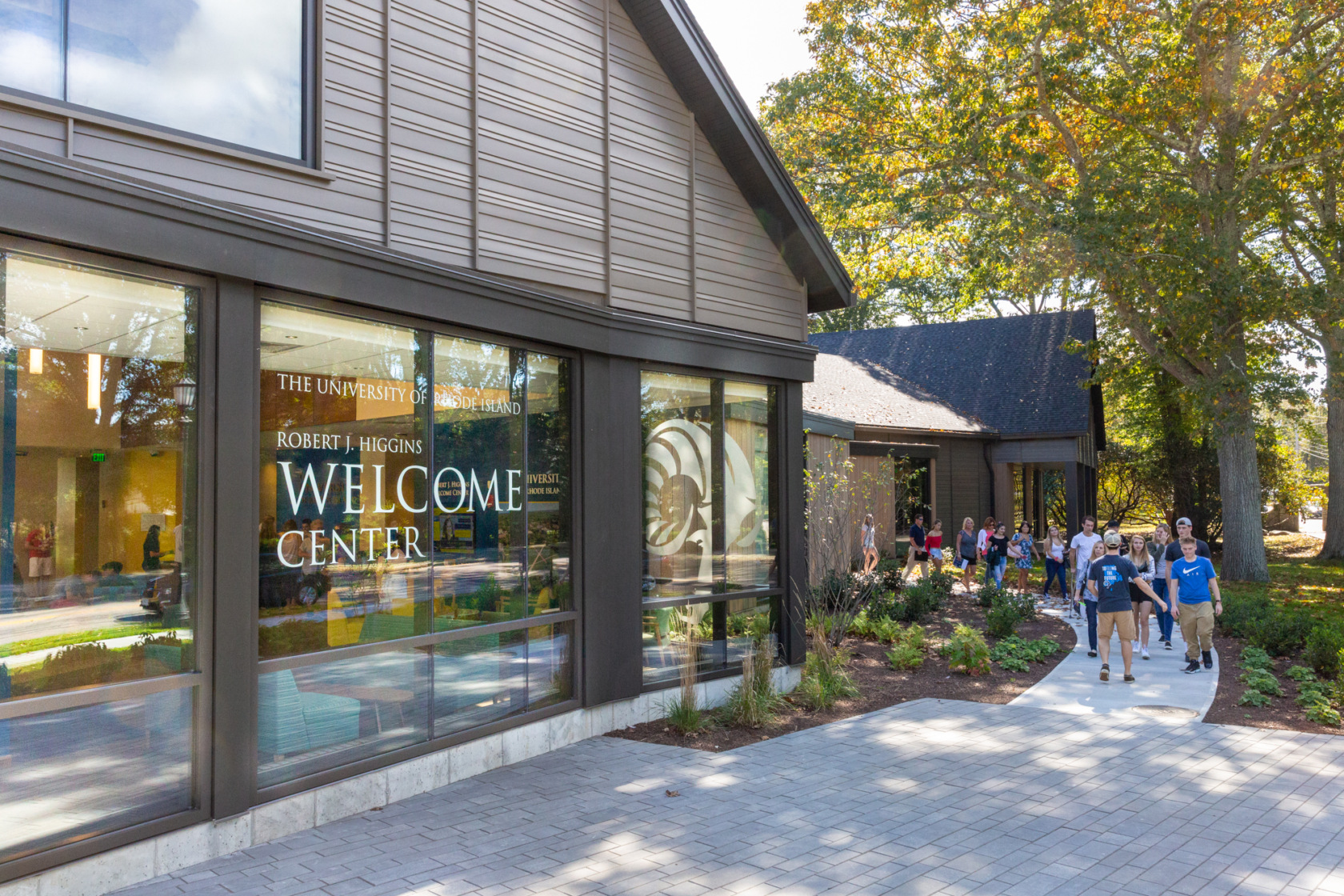 A strong connection to the outdoors links the building to an adjacent grove of twenty three Red Oak trees that were planted in 1919 to honor the 22 undergraduates and one faculty member who were lost in World War I. By respecting and connecting to this grove of trees and simultaneously creating a new, vibrant gateway to the campus, the design celebrates URI's past and its future.

"In the Robert Higgins Welcome Center, we have a facility that now reflects the status of the University of Rhode Island as a global research university and the outstanding work of our students, faculty, staff and alumni ... When visitors enter, they will immediately know that URI is a leader in teaching and research and whose influence is felt around the world."
David M. Dooley, Ph.D., President, University of Rhode Island