December 2019
Bundle Up: An Office Field Trip to Taunton City Hall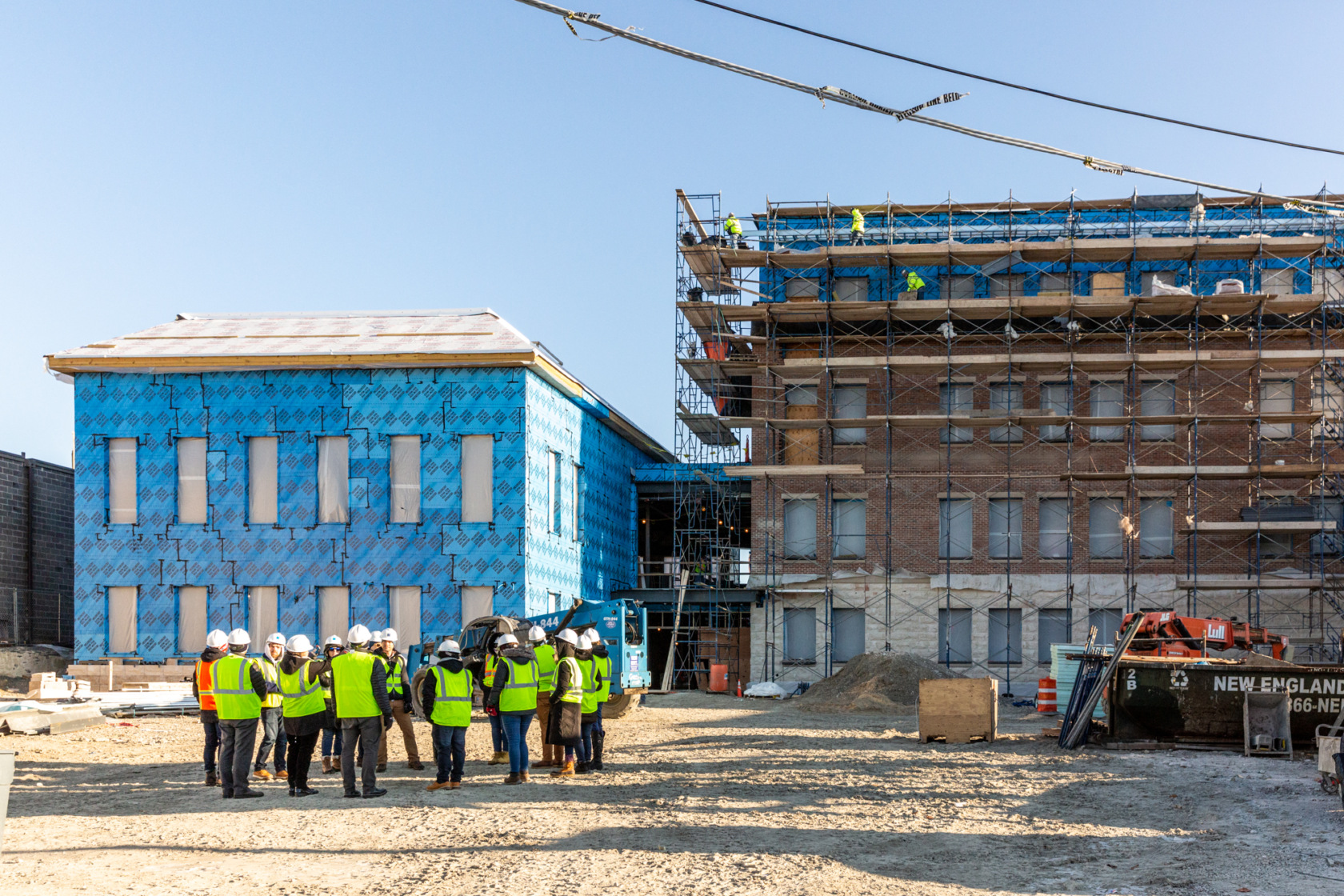 Our office recently took a trip to see the construction progress on the Taunton City Hall restoration and new construction project. It was very exciting to see all our plans and hard work come to life. While it was great to see the construction underway, we inadvertently scheduled this site visit on the coldest day of the year so far. Due to the cold, some of our site visit photos turned out a little more comical than usual, so we thought we would share them with you along with - 5 tips on how to stay warm on site this winter.
1. Have as little of your face exposed as possible, to the point that people who have worked with you for the past 10 or more years can't recognize you.
2. Keep smiling even though your toes feel like they are about to fall off.
3. Huddle together like penguins for warmth whenever possible.
4. Wear a hard hat that is big enough to go on top of your hat, earmuffs, and hood
5. Make sure to go on a site visit with your coworkers and good friends. This is always a great way to keep your mind off how cold you are.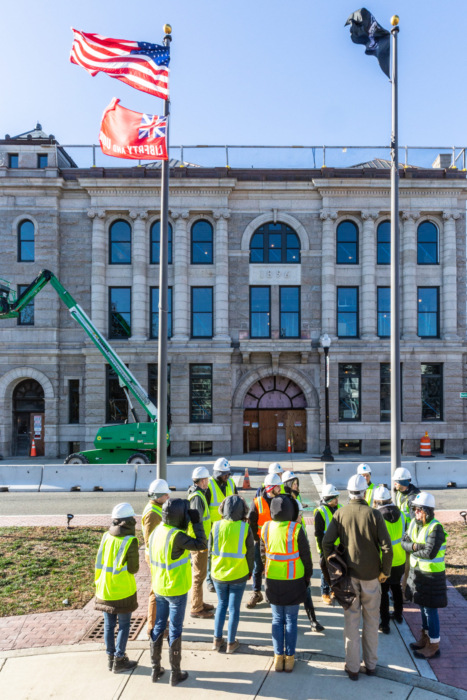 Okay Back to the Important Information – Taunton City Hall

In 2010, the historic Taunton City Hall was seriously damaged by a four-alarm fire and municipal functions were relocated to a nearby former school building. Longing to return to their original home, the City engaged DBVW Architects to conduct a comprehensive existing conditions assessment and a feasibility study to reuse the historic building and adjacent site. Design and bid documents were then developed for the restoration of the granite section of the historic City Hall, construction of a large new addition, and site redevelopment. The project is currently under construction and is anticipated to be complete in August 2020.