May 2023
A Preservation Tour of Newport, RI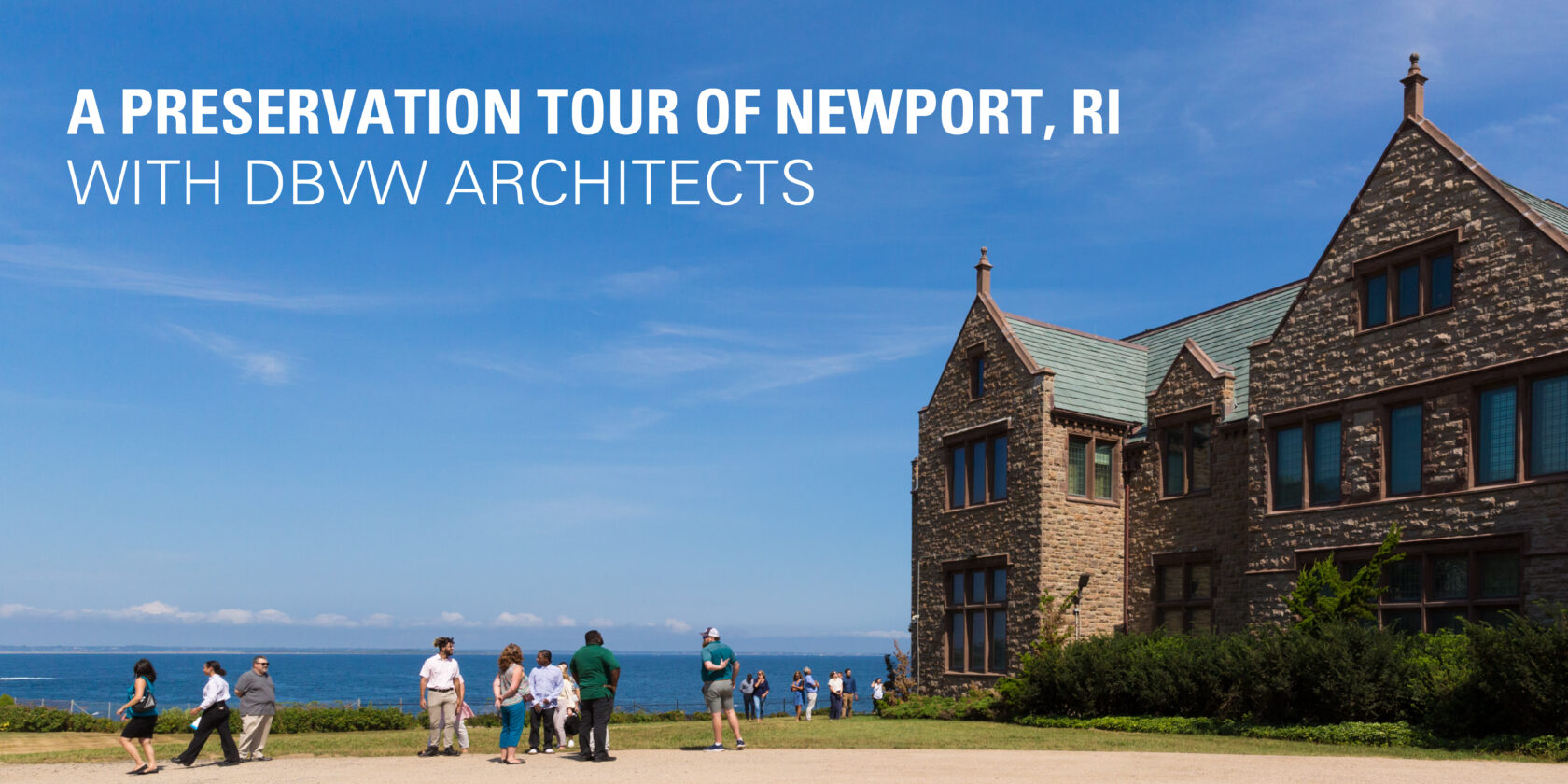 With May being National Preservation Month, join DBVW Architects as we take a look at historic Newport and some of our ongoing and recent projects.
3. Going south to Bellevue Avenue, one can admire the Newport Casino, which represents McKim, Mead & White's introduction of the shingle style of architecture in 1880. Can you spot the hand-carved medallions in the restored frieze above the entrance?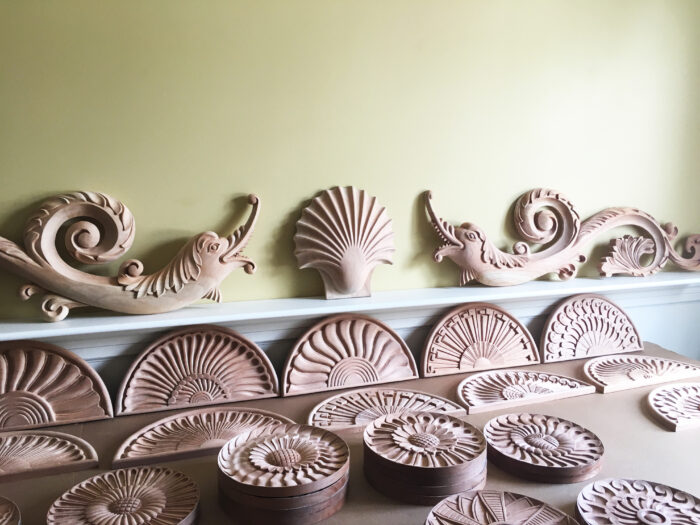 4. Further south along Bellevue Avenue and west down Jones Avenue is a chance to appreciate the new metal roofs and restored masonry at the Edward King House. This gorgeous Italianate house was donated to the City of Newport by the King Family around Christmas in 1912 to be used by the citizens of Newport. It currently serves as a municipal senior center.
5. On the east side of Bellevue Avenue, notice the beautiful red slate roof that DBVW recently had installed on McKim, Mead & White's Berkeley House. Did you know red slate is the rarest and most precious type of slate?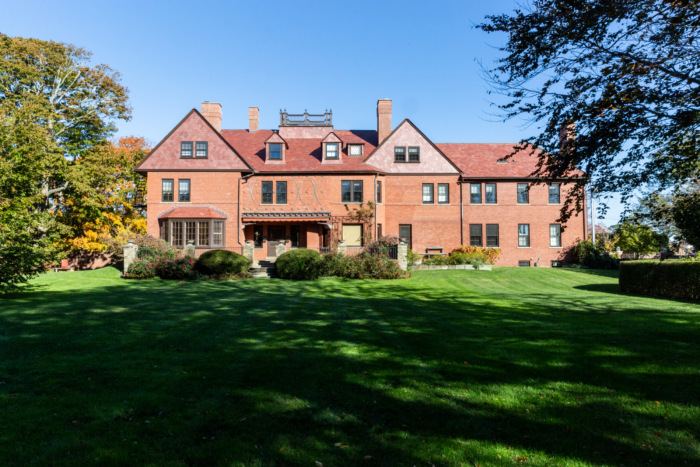 6. South of Berkeley House, head east on Shepard Avenue and admire the Watts Sherman House, which was designed by both H. H. Richardson and Stanford White. DBVW is working closely with Salve Regina University to restore this architecturally significant building to its former glory, including removing later additions.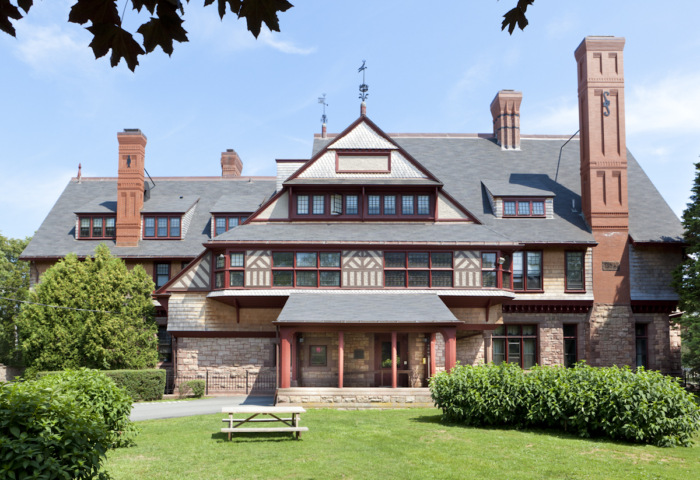 7. South of Shepard Avenue is Ruggles Avenue, where the restoration of Mid Cliff is currently nearing completion. This estate, which overlooks Newport's famed Cliff walk, was designed by Peabody and Stearns. It had previously been carved up into multiple apartments, so DBVW is helping the owner restore it to a single family residence, along with its original carriage house.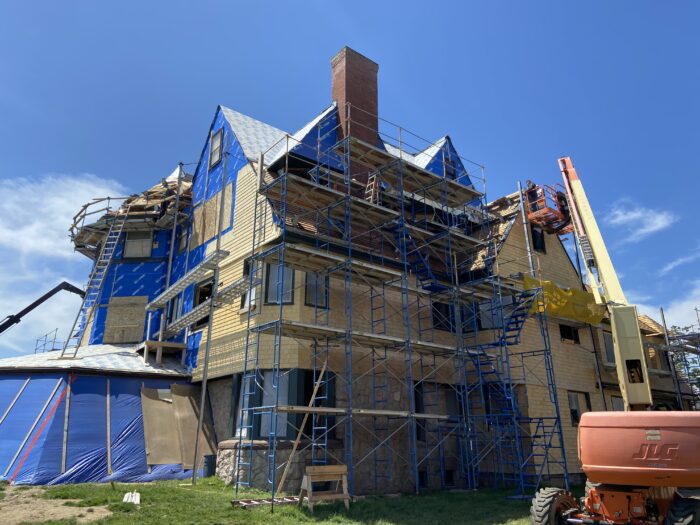 8. Proceeding south on Bellevue Avenue, notice Rosecliff on the east side of the street, where DBVW is working closely with the Preservation Society of Newport County to complete the restoration of the roofs and roof balustrade of this "summer cottage." Marvel at this Stanford White design based on the Grand Trianon at Versailles where scenes from The Great Gatsby were filmed in 1974.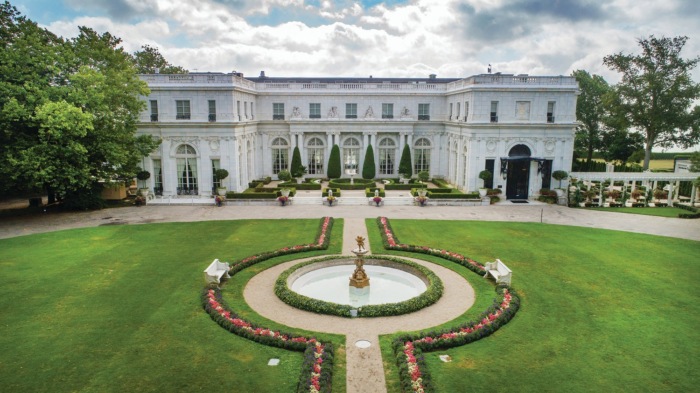 9. At the end of Bellevue Avenue, stop in for a visit at Rough Point, where DBVW has restored the exterior of Doris Duke's mansion. This house museum, which is run by the Newport Restoration Foundation, includes topiary camels reminiscent of Doris Duke's beloved pets, Princess and Baby, who summered with her in Newport.
10. Finally, if you have a chance to get out on the water, sail past the New York Yacht Club where DBVW has helped restore the former summer home of John Nicholas Brown. The original estate, designed by Ralph Adams Cram, is surrounded by grounds designed by The Olmsted Brothers, successors to their father, Frederick Law Olmsted.