February 2023
A New Chapter: Historic North Kingstown Town Hall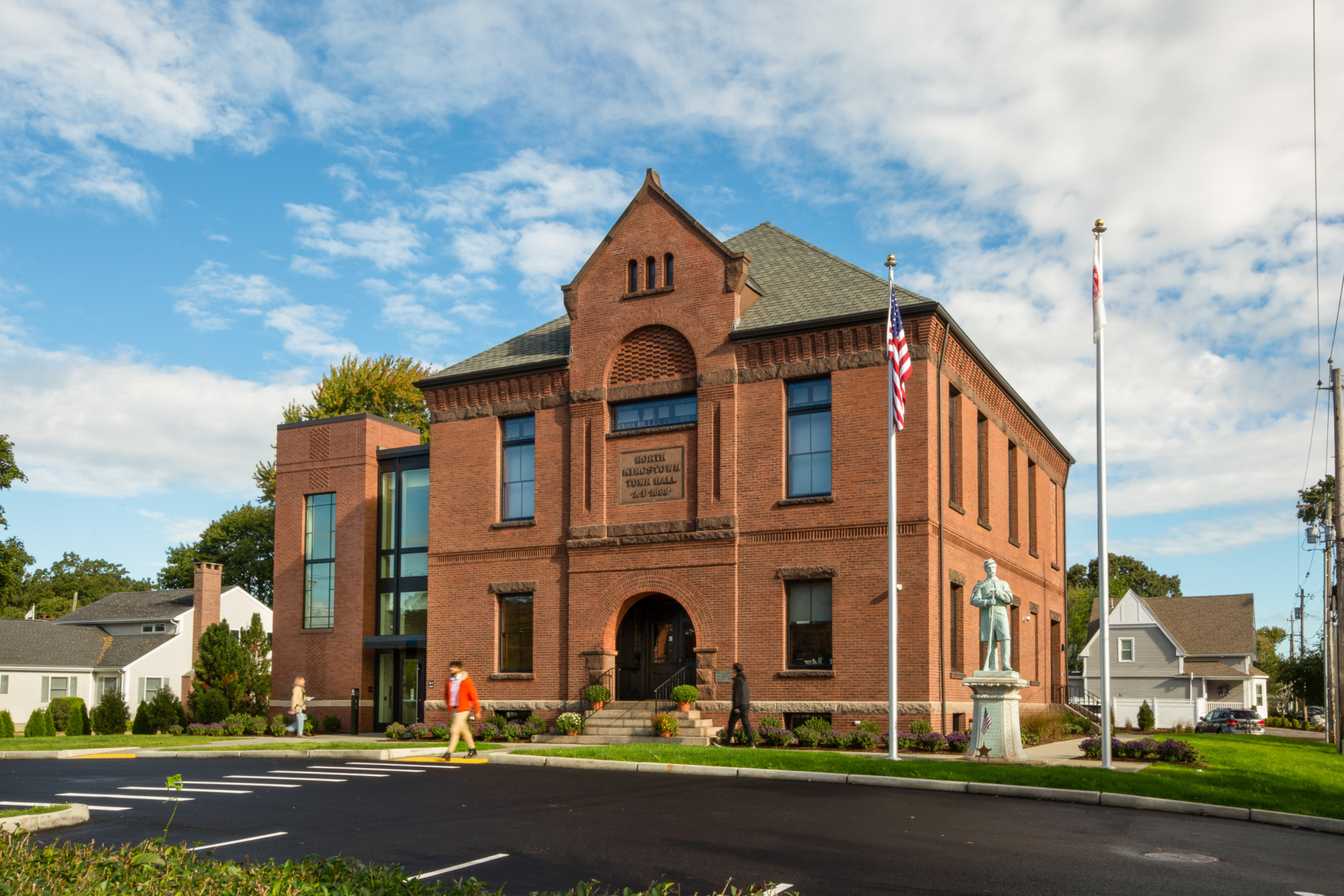 North Kingstown officials cut the ribbon outside their Town Hall recently, welcoming the community back to the historic facility following the completion of DBVW's rehabilitation and addition to the building. The c. 1884 North Kingstown Town Hall was built as a meeting place for the community, but over time the historic building was compromised by one-story additions, the interior was segmented into small offices, and the Council Chambers was removed. After years of neglect, the building was shuttered.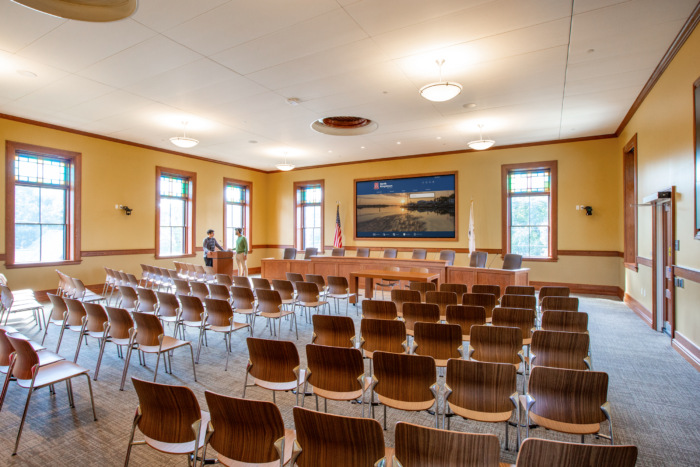 Understanding the structure's importance to the community and following an extensive feasibility phase, town officials undertook a project to bring the building back to its roots and make the Town Hall a place for people to come together once again. Three non-historic additions were removed, the historic portion of the building was restored, and a new two-story addition was constructed. The result is a beautiful and functional combination of old and new.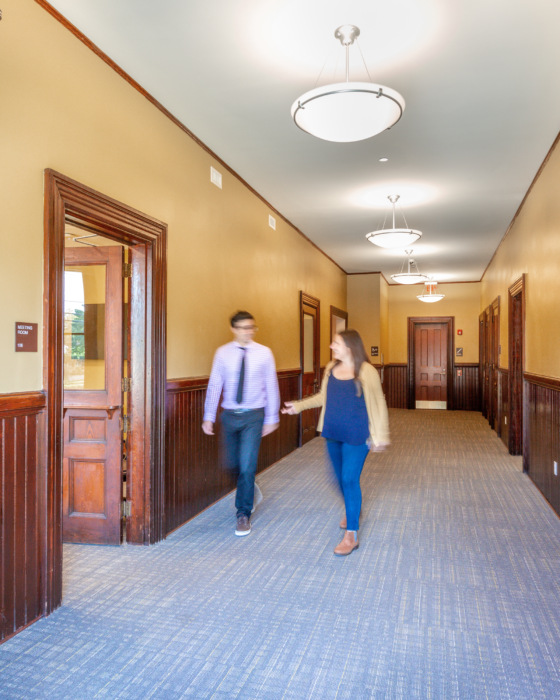 "The North Kingstown Town Hall, which had served the community for 127 years prior to it being vacated, is open for business once again. It has tastefully been brought into the 21st century, with a well thought out restoration and an appropriate addition that just adds to the elegance of the building."
- Tim Cranston, Water Director