July 2023
A New Chapter For Paragon Mill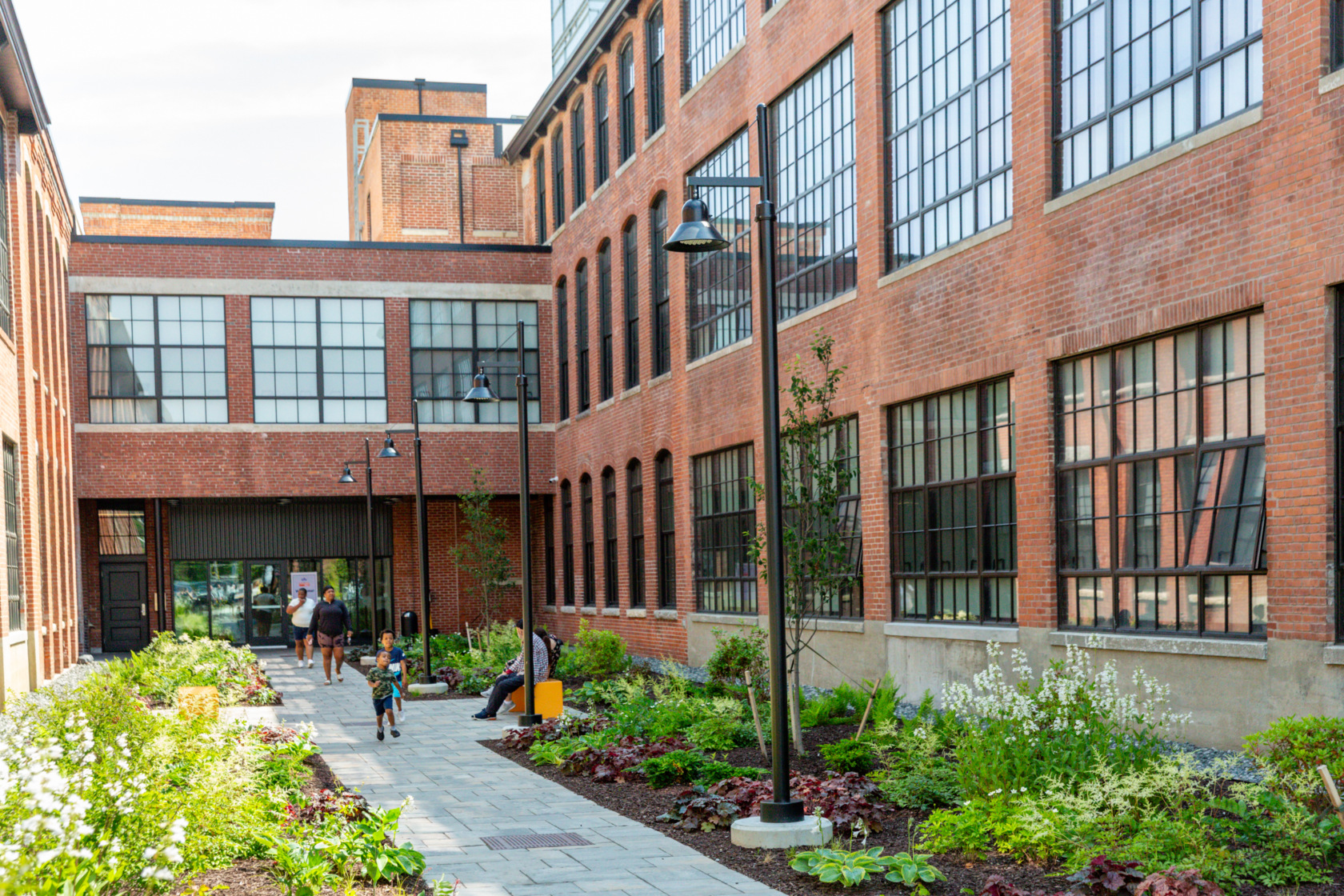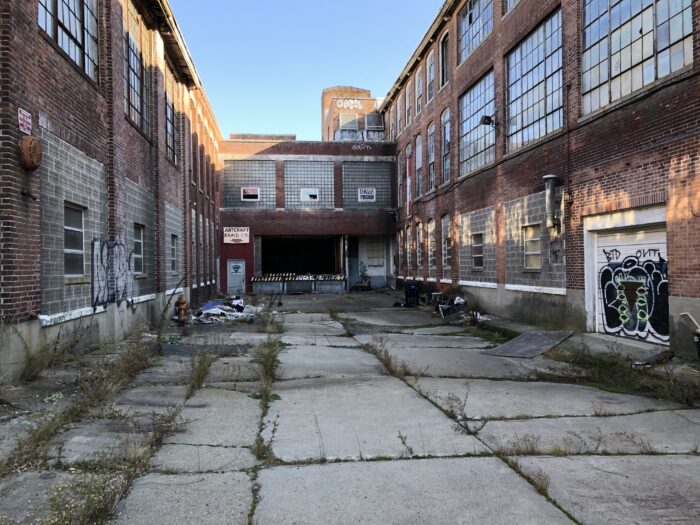 Paragon Mill is now open and fully occupied with an official ribbon-cutting in June marking the project's completion after many years of hard work.
This spectacular transformation involved the rehabilitation of a 115,000 sf historic mill complex located in Providence's Woonasquatucket River Corridor. The renovated complex includes 101 affordable and market-rate residential units, 2,800 sf of commercial space, and indoor and outdoor community spaces.

The complex, once known as the Earnscliff Woolen Company, dates back to the late 19th century. It was under ownership of the Paragon Worsted Company from 1909 until the company ceased operations in the early 1960s and remained vacant until it was purchased by The Alexander Company. DBVW has been involved with this iconic piece of the Olneyville neighborhood's history for almost 15 years, beginning with a historic tax credit application back in 2007. We are thrilled that it is once again contributing to the vitality of Olneyville.
"Tackling the housing crisis in our city requires finding innovative solutions and getting creative with the amazing spaces that already exist... Transforming our historic buildings, like Paragon Mill, into living spaces for families at every price point is how we meet the demand for housing in our city and make living in Providence more affordable and accessible."
- Brett Smiley, Mayor of Providence, Grand Opening 2023